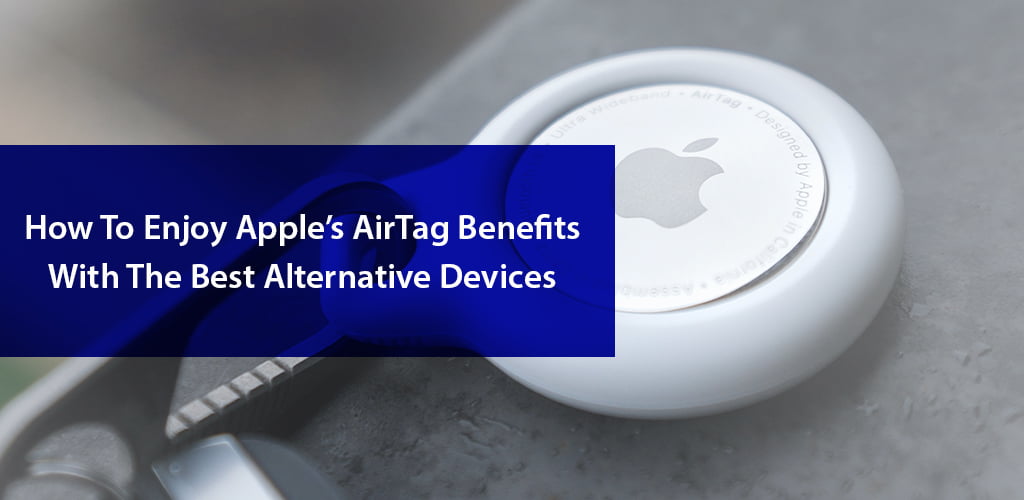 Table of content
Apple AirTag quick specs
Best alternatives to the Apple AirTag
Verdict
Apple recently introduced its new AirTag in the market and it has taken the internet by storm. Apple AirTag is linked with the exclusive Find My network, increasing its utility to the fullest. With several other features, the new AirTag has been really liked by a lot of users.
However, as much as the Apple AirTag is gaining popularity, there are various other reliable alternative devices available in the market that you could opt for. In this article, we have also mentioned these Apple AirTag alternatives and highlighted what makes them the best.
Apple AirTag Quick Specs:
The new Apple AirTag is a great way to keep track of your belongings. You can attach it to your keychain or put one in your bag and then you can easily track them through the Find My app on your iPhone. Apple released the AirTag on 30th h April, increasing the utility of the Find My network. Let's take a quick look at its specifications:
Only compatible with iOS devices
Requires accessories that you need to buy separately
Batteries last up to 1 year
Customizable disc
Stainless steel disc
Bluetooth range of 100 meters
Water and dust proof
Built in speaker for notification sound
Weighs about 11 grams
Price: $29 for one, $100 for a pack of 4
Best Alternatives to the Apple AirTag
i. Tile Pro
Tile Pro is the top alternative to the Apple AirTag, considering the premium features it is equipped with. It has a handy design focused on maximum portability that allows users to fully utilize its potential by using it with various items. You can ring the device through the Tile app within 400 feet. When it's out of the Bluetooth range, the app will let you know about its most recent location. The device is designed to be waterproof and comes with a user-replaceable CR2032 battery.
Tile Pro has its own Tile app, available on both Android and iOS, unlike the AirTag.
ii. Tile Slim
The second device on the list is another Tile product, the Tile Slim. As the name already suggests, Tile Slim has an ultra-sleek design, shaped like a credit card. It has been designed to fit in tight spaces, like your wallet or notebook. Just like the Tile Pro, Tile Slim supports all additional features on the Tile app, making it an excellent option.
Furthermore, Tile Slim comes with a non-replaceable three-year battery, taking the burden of replacing your batteries for a minimum of three years. It has a Bluetooth range of 200 feet, which is relatively less than the Apple AirTag, but in terms of water resistance, it does the job for you.
iii. Samsung Galaxy Smart Tag
Next, we have Samsung Galaxy Smart Tag — another top alternative to the Apple AirTag. Galaxy SmartTag has a range of 120 m (almost 400 feet), better than the AirTag. In case you lose your item, you can ring it with the companion app within this range.
You can operate Galaxy AirTag with the Galaxy Find Network, available only for Galaxy devices. With a CR2032 battery, the device can last up to 300 days without any issues. Apart from these features, the Galaxy SmartTag also works as a remote switch for other compatible smart home devices in your use.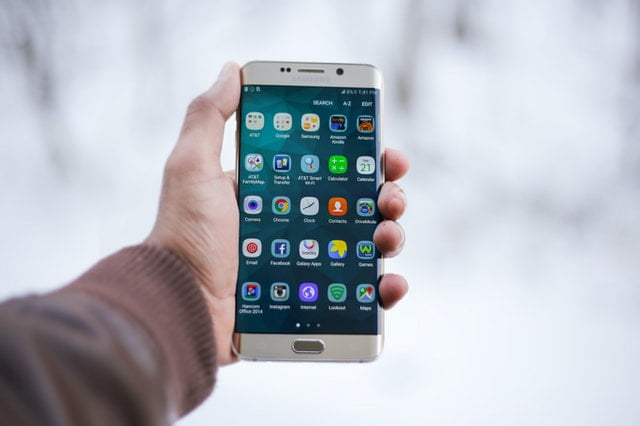 iv. Chipolo One
Chipolo One is the perfect device for people who like colorful tracking devices, as it is available in six different vibrant colors. The device comes in a circular design, which gives it a funky overall touch. The best part is that Chipolo One is compatible with all the top voice assistants, including Siri, Alexa, and Google Assistant.
When you compare it with AirTag, Chipolo One is in line in terms of water resistance (IPX5), so you don't have to worry about any water splashes on the tracker. Also, it comes with a reliable user-replaceable CR2032 battery, which makes it last for up to two years. However, if you look at the Bluetooth range, Chipolo One is inferior to AirTag as it has a range of only 200 feet.
v. Cube Pro
Cube Pro is another handy 2-in-1 product with a compact design, which serves the purpose of a selfie remote that lets you take amazing selfies, along with a Bluetooth tracking device. Cube Pro has a Bluetooth range of around 200 feet, which is significantly lesser than Apple AirTag and the other alternatives.
You can use Cube Pro with the Cube Tracker app, available both on Android and iOS. The app lets you explore various features of the Cube Pro, including the loud 101db ringer, which lets you locate the tracker device without much nuisance. Additionally, the device has IP-67 water resistance rating, making it a great option for rainy conditions.
Verdict
After exploring the various top AirTag alternatives, you can make a much more informed purchase decision. We would rate Tile Pro as the best Apple AirTag alternative due to the premium features it is equipped with and the lightweight sleek design. From 400 ft. Bluetooth range to user-friendly sync with the Tile app, it has got it all. The device covers all the specs of the Apple AirTag and is an efficient Bluetooth tracker device. Of course, for the device to actually work seamlessly and give you the ultimate high-tech experience, you must equip yourself with a fast speed fiber optic internet from buytvinternetphone. These digital devices are meant to be used to their full potential only if you have a good internet connection that won't give up when you need the apps and fitness trackers to sync or update themselves.