As a landlord, it's important that you stay up-to-date with the technological advancements of the property management industry. While it is certainly possible to continue running your business on paper, updating your business practices for the digital age offers many benefits. These advantages help both you and your tenants, and contribute to a better business model for all involved. From streamlining your process of finding tenants to collecting rent, these are some ways that software can take your rental business to the next level.
Technology allows you to price your property competitively
One of the most overlooked ways technology can help you as a landlord is in pricing your property. You can use online websites that aggregate rental information to see pricing trends and what comparable units are renting for. Knowing this information can help you price your own properties more competitively or serve as a point of reference if a tenant tries to negotiate the rent down. Many types of landlord software also let you create professional-looking listings for your property with just a few clicks, and will even post them on popular rental websites to help you get the word out about your apartment or home.
Technology helps you screen tenants
Speaking of tenants, you can also use online software to help screen tenants before renting them. Some websites even offer free landlord software that factors a tenant's credit score, criminal history, evictions, and other public records into its summation of a potential renter. This can be a major boon for you, since it means that you can make better, more informed decisions about who is fit to rent your properties. Many software packages also let you approve or reject a tenant's application after they've applied online, making the process less uncomfortable in the case of a rejection.
Technology handled your finances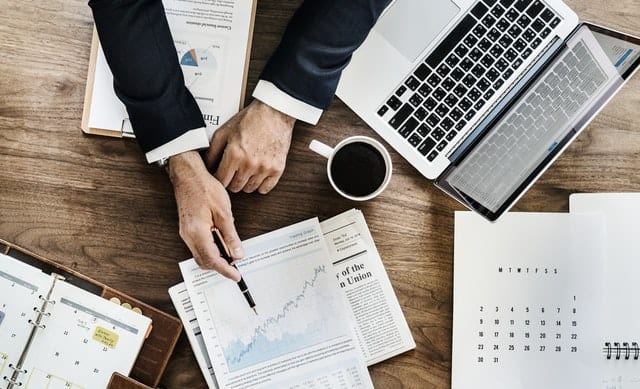 Another way you and your rental business can benefit from technology is by using tech to handle your finances. You'd be astonished at how many landlords are still using paper checks and paper ledgers to manage their company. Switching to digital accounting software can back up your data, allow you to forecast future income in a breeze, and even integrate with rent collection. All of this lets you focus on managing your business rather than wasting your time maintaining records and taking checks to the bank.
Technology speeds up the leasing process
Technology can also benefit your leasing process by making it easier for tenants to receive, review, and sign their lease. Drafting legal forms and rental agreements can be a complicated task, but some free landlord software has this feature built in. Organized with standardized forms by state, you can quickly and correctly create the right paperwork for your tenant and then send it to them digitally. They can access their lease via their computer or smartphone, which makes it even easier for them to get you your signed lease. With their digital signature, leasing agreements can be executed with a few keystrokes, allowing you to invest more time in managing your properties.
Especially for businesses that have been passed down through generations of family, it may be hard for you to begin updating your rental agency's processes for the 21st Century. Old habits are hard to shake, particularly if the previous owner of your business is still alive and offering you guidance about how they always used to run things. Even so, for your convenience and the convenience of your tenants, making the switch to digital property management software is an excellent decision. From saving you money to eliminating tedious tasks, signing up for landlord software can have major returns for your business.