International transactions in the business industry refer to commercial relations and operations that are carried out between two or more nations. These include sales made in foreign commercial transactions involving import and export, investments, travel, service, and other activities such as providing goods and services. 
Parties to these transactions may be individuals having transactions with entities in another country. Firms and businesses doing international trading are companies engaged in international transactions. All expenses incurred while conducting international business activities are called the cost of doing business. 
Today's cost of doing business has increased so much that companies opt to outsource chunks of their business activities. Business costs are lower, like labor, raw materials, and other commodities, in many countries abroad. This content will briefly discuss the questions about variable costs and fixed costs as components of business costs.
What Is Variable Cost
What is variable cost to your business? These are the direct and short-term costs of production like the cost of raw materials, utility costs, labor costs, and sales commissions. These costs vary, and what businesses pay depends upon the actual cost of production and consumption. It's what firms are trying to save on to increase income. 
Most companies found it cost-saving to manufacture their products abroad without sacrificing quality and quantity because of lower variable costs. In some countries, the workforce is cheaper, and there's usually an abundant supply of quality raw materials, making the cost of manufacturing more affordable.  
What is Fixed Cost
Fixed costs are the cost of rent, salaries, insurance, property taxes, interest charges, depreciation, and any other costs that do not fluctuate regardless of production. Some industries save on fixed costs or long-term costs in their international offices.  
Determining whether an expense is a fixed or a variable cost is essential as businesses plot their income and expenses.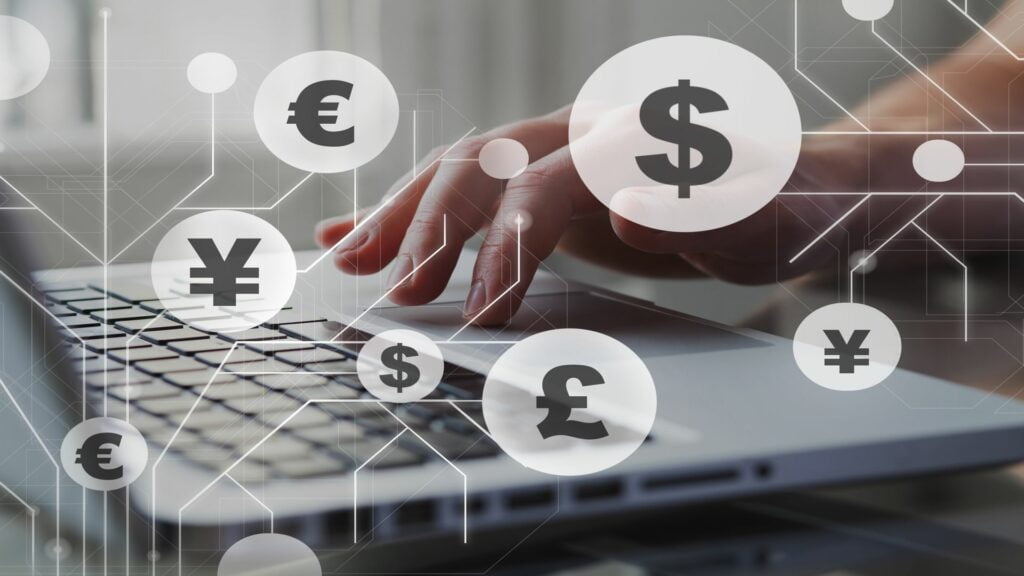 Ways Businesses Save On International Transaction Costs
An international transaction is a deal to trade goods or give cash across national borders that must be settled in a foreign currency. The settlement date is the last step in a usual foreign transaction that involves the exchange of goods and services.  
You can save on international transaction costs in many ways, as provided below:
Foreign exchange or Forex gives advantages to firms that do business in the international market. The payment capacity of the dollar is more significant in other countries where they can pay more for business costs because of higher exchange rates. It gives businesses an advantage if they spend and pay for business needs using the local currency. 
Organize your local branch to pay business costs locally to avoid the cost of telegraphic transfers and other modes of international payments. Bank charges are usually high, especially if your local branch is in an area that does not have direct access to international trade transactions.
The receiving and sending of payments can go cheaper with mobile banking. Mobile banking provides customers with several benefits, including managing their cash efficiently. Businesses can make money transfers and detect fraudulent activity more rapidly. And users of digital banking also have access to funds around the clock. It also allows account holders to receive notifications regarding billing, business loans, and other financial obligations. 
In addition to the lengthy processing time, hefty banking fees are associated with wire transfers, check transactions, and other financial transactions. Mobile banking has the potential to reduce costs related to foreign bank procedures as well as additional fees and expenses. It's also convenient because you can quickly transfer and receive money with just a tap of your fingertips, saving time.
Monitor Conversion And Transaction Fees
Monitor the cost of your money to the local exchange rate; when to pay sometimes matters. Thus, it's better to pay your business dues when the exchange rate has monetary advantages. Exchange rates are unpredictable and highly volatile in some countries abroad. Avoid and monitor the effects of conversation rate to save on variable costs. 
The cost of exchange and transaction fees are higher in some international transactions, especially card transactions. Apply for cards with free foreign transaction fee promotions. It will save you additional costs like card transaction fees as you make daily transactions in doing business. 
The Bottom Line
The cost of doing business in the international market may be minimized depending on your business strategies.  You may be doing importation, or in the export business, your objective is how to save on business costs, your variable, and fixed costs. You can browse through this content and save on international transaction costs, which means more income.