Finding an office that fits the requirements of your business is crucial to the success of your company. There are many different options on offer and it's important to weigh up all of your options before making a decision. Deciding on an office is not a decision you should make without giving it the consideration it deserves.
When it comes to finding an ideal office space in the Philippines, Servcorp offers virtual office and serviced offices in Manila. Home to more than 30 million people, the city is a bustling hive of activity with a growing economy, a promising local stock market and a business community that speaks excellent English. With flexible rental options available in the capital, now is a great time to enter the market in this stunning archipelago.
In Manila, two of the most flexible leasing options are virtual offices and serviced offices. With different options available depending on your requirements, these are very appealing options to anyone looking to relocate their business to this wonderful part of the world.
Flexible Leasing Options
As we mentioned already, virtual and serviced office solutions are two of the most flexible leasing options on the market. Differing from traditional leasing options primarily in the adaptability they offer, it's no wonder that more businesses are seeking out these great alternatives.
The ability to have a stable office setup without the long-term commitment or having to pay extortionate rental rates is very appealing. Not being locked into a contract gives you the flexibility to increase your office space as required and scale up as your business grows.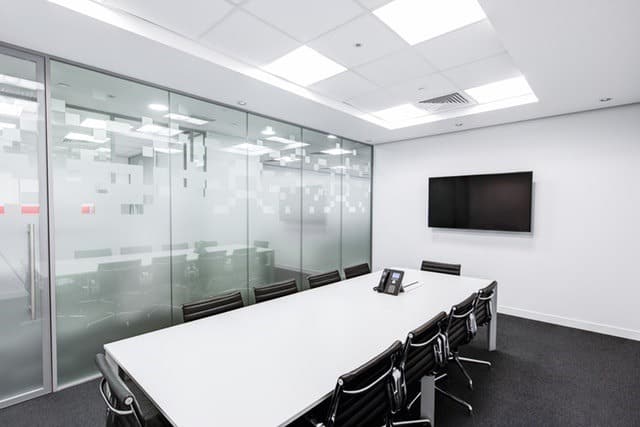 What it Means to 'Go Virtual'
In most instances, virtual offices and serviced offices are offered by the same provider. They are very similar in that they both offer unparalleled flexibility. However, there is one major difference that's important to understand and that is that a virtual office means you do not have any physical floor space for you to occupy.
Those who choose to 'go virtual' usually work from home or remotely from a place of their choice. The virtual office serves as a remote facility that they can utilise in order to receive mail, email, phone calls and so on. These communications are made through the virtual office, where a dedicated receptionist answers a designated local phone number to give the impression of a full-time office setup.
Why Choose a Serviced Office
For a business that opts for a serviced office in Manila, they will also be given a physical address for their business, just like the virtual model. However, the big difference is they can occupy the office and go to work at the facility. A flat monthly fee is charged which incorporates all the utilities making it easy for the tenant to track their expenses as there are no price hikes month-to-month.
Another major advantage of a serviced office over a more traditional office setting is it's all set up and ready to use when you arrive. You have a receptionist, high-speed internet, fax facilities, furniture and everything else you need for the day-to-day running of your business.
Which is the Right Option for You?
Whether you choose to go virtual or choose a serviced office will depend on a number of factors. Since both options offer great flexibility and no lock-in or long-term contracts, you will need to carefully assess the needs of your company and your staff.
Some people enjoy going to the office to work each day while others prefer to work from home. If you meet with clients regularly a serviced office can give a very professional image of your company. On the other hand, if you travel for business a lot, then perhaps a virtual office will be the better choice.
Whichever choice you make, serviced or virtual, one thing is certain; after experiencing the flexibility these facilities give, you'll never want to go back to a traditional office again.