Many of us use most of Google's apps like Calendar, Drive, Gmail, Google Plus, Inbox, Hangouts and many of the other services that Google offers but keeping up with notifications on all of them can be hard. G+ user Derek Ross pointed out that Google might be working on a new unified system that would sync notifications from different apps and services in Google Plus.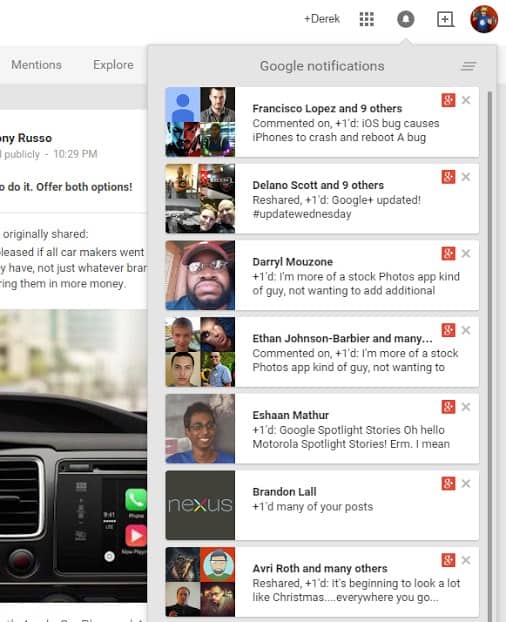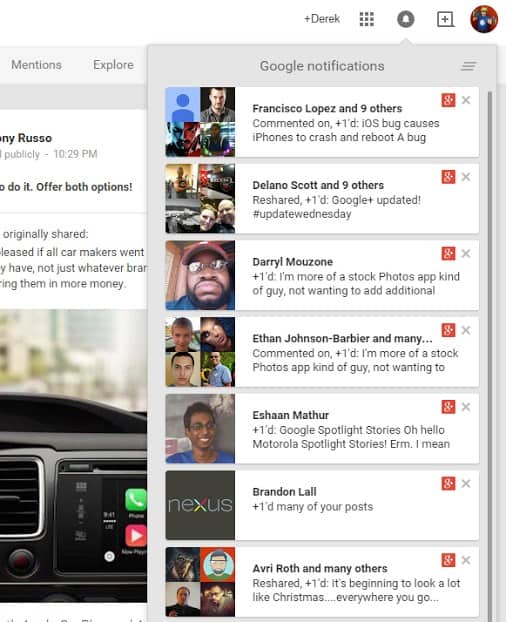 As Derek points out, the new Google Plus notification window shows from what app that specific notification belongs, the header of the notifications has also changed from "Google+ notifications" to "Google Notifications". The notifications area will give us notifications from various Google services such as Google Now, Photos, Drive, Keep, Youtube, Calendar, Inbox, Gmail, Hangouts and more.
We could see Google reveal more information about this new feature during Google I/O 2015 starting May 28th.