The fully connected home is a dream for many, but it can be complicated to make it all work. Here are five of the latest to tech up your living space.
Wireless speaker systems are not new, put streaming technology has taken them to a whole new level. You can now control where and when your music plays with a smart phone App through high fidelity speakers. The result is that you can have party sounds pumped through a large speaker system in the living area while there is background music playing in the kitchen. Wireless streaming allows for a truly immersive musical experience.
Second on the list of 'must have' gadgets is the smart light. Remote light systems allow you to change the lighting in a room to suit the mood. With over a million color combinations to choose from, you can turn your room from a party atmosphere to cozy night in for two. The big advantage of the latest systems is that they can be controlled by a number of third-party smartphone Apps, so whichever phone you own, you can control the lights in your home. If you are having issues correctly setting up your home gadgets in the New Jersey area, then it is wise to contact a company of local electricians, who will be happy to assist. They have a proud tradition in electrical repairs, renovations, and new project builds, so give them a call.
Does the weather play a big part in your work or social life? Then it is worth considering a WiFi weather observatory. With this technology, you can track temperature, wind speed and humidity amongst many other factors. There is a choice of systems with some having a permanent screen and others being controlled by a smartphone App. With the ability to link to similar weather stations via the internet, you can check conditions are good before you arrive at your destination. This gadget is a must for all budding weather enthusiasts. Also, for when you are out and about, getting one of the many different compact and rugged Kestrel Meters is not a bad idea.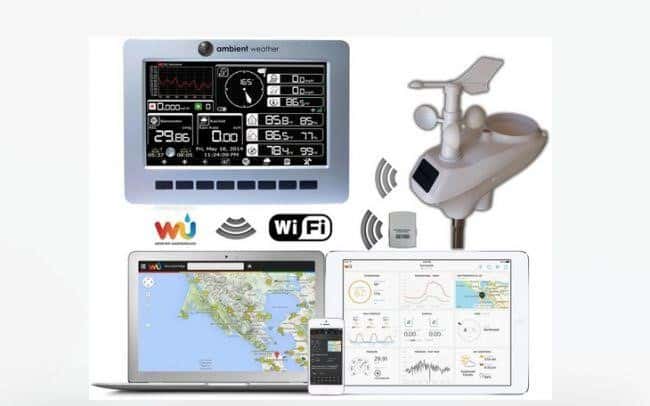 Home security is taken very seriously and the latest wireless security cameras make it much easier to see who is approaching your property. Their visibility is usually deterrent enough for the 'would be' burglar, but with smartphone technology and high definition recording available, it is possible to track traffic in around your property from virtually any location. They can also be combined with alarm systems and smart lights, to give that added level of protection. There are more important home security tips available at How Stuff Works
The final offering and the one that will save you the most money are the smart thermostats. They are expensive to fit in the first instance, but their ability to learn your habits and adjust the temperature accordingly means that you will reduce your heating and cooling bills over a period of time. They largely work automatically, but you can control them remotely via an app which allows you to switch on the heating if you arriving home unexpectedly.
The technology shown here is available today and improving as companies find new ways of automating your home. Most of them do require fitting and if you are not confident on what is required then it is always advisable to seek professional advice.
Image Source; Image Source