There are all kinds of action sports, but skiing and surfing have two things—cold and moisture—that can be a problem for an unmanned aerial vehicle (UAV). When choosing a drone to capture skiing or surfing footage, you need one that can take the cold, and you need to know how to protect it from moisture. I will show you some top drones under 500.
There are hundreds of consumer drone models available with quality ranging from cheap toys to high-end professional models used by professional filmmakers. For shooting incredible aerial footage of your own skiing and surfing adventures, there is a niche area of consumer drones that can shoot smooth professional quality 4K video using drones that follow you while you are engaged in your action sport.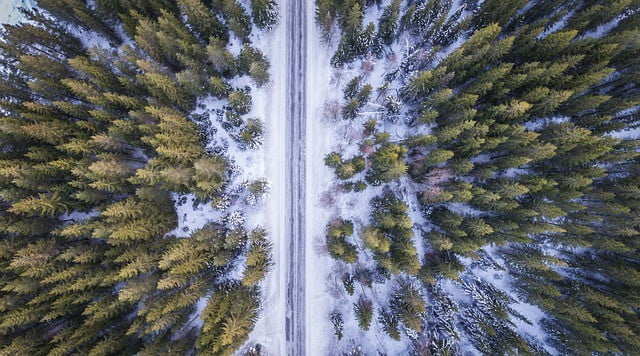 Choosing the Drone
Action sports look best when shot in 4K. Both 720p and 1080p resolutions look great, but 4K is visually stunning. Plus, some 4K drone cameras can shoot at a 60 fps or higher frame rate to capture spectacular slow motion video of your best skiing and surfing moves. The drones that follow you and film all use different technology, and some are more advanced than others. The innovative technology and tracking feature of the DJI Phantom 4 stands out, making it an outstanding follow me drone for shooting video.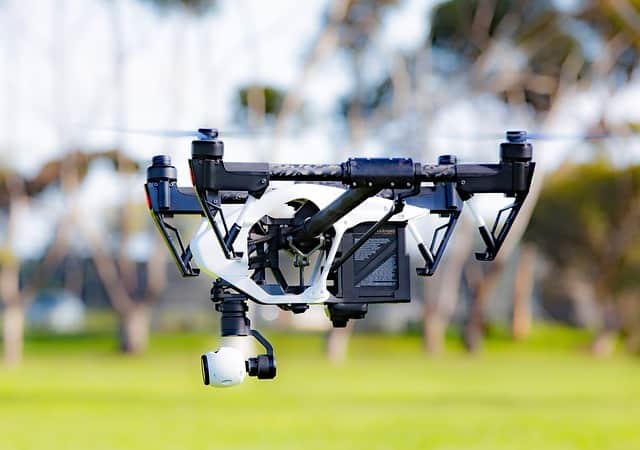 As of this writing, no other drone manufacturer provides the smooth subject tracking capabilities of the UAS industry leader—DJI.
Its Phantom line of consumer UAS models start with the entry-level Phantom Standard with a 720p camera up to the DJI Phantom 4 Pro with a 4K camera. The Yuneec Typhoon 4K retails for a lower price than the Phantom 4 Pro, but it only has 1080p resolution for slow-motion video as it does not have a 4K 60 fps frame rate capability.
Follow Me Drone Video Feature Tips
When you are choosing a drone that will follow you and capture video footage, you want one that does not require you to carry any electronics with you. Rules require your drone be under the control of a pilot in charge (PIC), so you will need someone to man the control sticks even when the UAV is tracking you and shooting footage. The DJI Phantom Pro 4 has an algorithm that can lock onto your image by the operator just selecting you on the video screen, and it can track you no matter how you turn toward or away from the camera. Plus, its software can track and capture smooth aerial footage while you are on the move down a mountain of snow or riding a wave.
Camera Tips
When choosing a drone that follows you, it is important to pick one that has a full-featured camera along with the aerial platform that will carry it. Some quadcopter models are easy to fly with incredible stability and in-flight features, but they lack a good camera. When you are buying a drone to shoot video of action sports, you should keep in mind that you are buying an aerial camera platform more than you are buying an aircraft to fly. If you already have a pro DSLR you want to use, you will need to purchase a professional UAS to hoist it into the sky, and they are very pricey. However, the 4K camera on the DJI Phantom Pro 4 has features to allow you to create absolutely stunning action sequences of skiing and surfing footage.
The DJI Phantom Pro 4 camera features:
Mechanical shutter for non-distorted 20mp still images
One-inch 20mp sensor captures details and video information for freedom in post-editing.
100Mbps bitrate for high-resolution slow-motion video
8-Element aspherical lens for vivid imagery
6-axis gimbal for capturing smooth level video and still images when flying fast to keep up with the action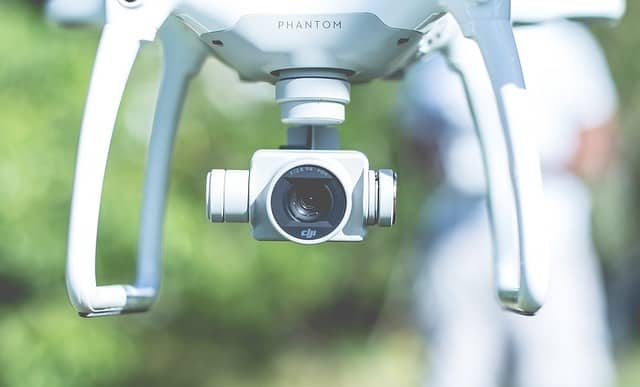 Be choosy about the aerial camera platform you choose to capture your skiing and surfing videos. Both the camera and the aircraft need to be up to the task. The SwellPro Splash Drone is water-resistant to an IP67 rating, but it only has a 2-axis gimbal, and it uses SwellPro Zero and the GoPro Hero 3, Hero 3+ and Hero 4 cameras. DJI designs its own cameras to work with its Phantom quadcopters. DJI Phantom models are not water resistant, but they have been tested to operate at 32° to 104°F (0° to 40°C), which is good for those chilly fresh powder adventures on skis.