Regardless of what the naysayers say, arcade game machines still play a big role in the everyday lives of children and adult. If you grew up in an amusement arcade community, the deep-seated and rooted memories of arcade games can never depart from your mind.
Since you've grown up, you might want to create these wonderful memories for your children as well. Therefore you consider buying an arcade cabinet for your home. While arcade games were popular at amusement arcades, bars and restaurants in the past, in recent times, custom arcade machines have become a cool entertainment system for most homes.
Arcade games have changed since they were introduced in the late 1970s. Even though many functionalities have been changed to customize them to the modern day entertainment life, the basics still remain. You can still get to enjoy a fantastic game playing capability from your arcade game cabinet.
If you are looking to purchase your own arcade game machine, the following tips should guide you to make the best buying decision.
Start your research early
There are several types of arcade games in the market these days. You don't want to buy on impromptu and finally end up with something you don't like. So your first step should be conducting a good amount of research to clarify what you want and need. Maintenance, repairs, breakdowns and many others are some of the issues you're likely to get if you have not conducted research before proceeding with the purchase of your video game.
Decide on the type of arcade game machine
Having done a great deal of research, you should be clear about what you need. Nonetheless, you have two major choices. You can choose to buy a brand new arcade game machine or a fairly used one. But the best thing to do is to get a brand new one, to avoid wasting time and money on repairs.
Decide on the features you want
The type of arcade game machine you buy determines what you get. So decide early about the features you want. Customization features that allow your arcade machine to play with classics like SEGA and CAPCOM are just thrilling! Do you want a sit or stand up arcade game machine? Branding and manufacturing matters: consider choosing among top arcade game brands like Streetfighter®, Space-Invaders® and Pac-Man®.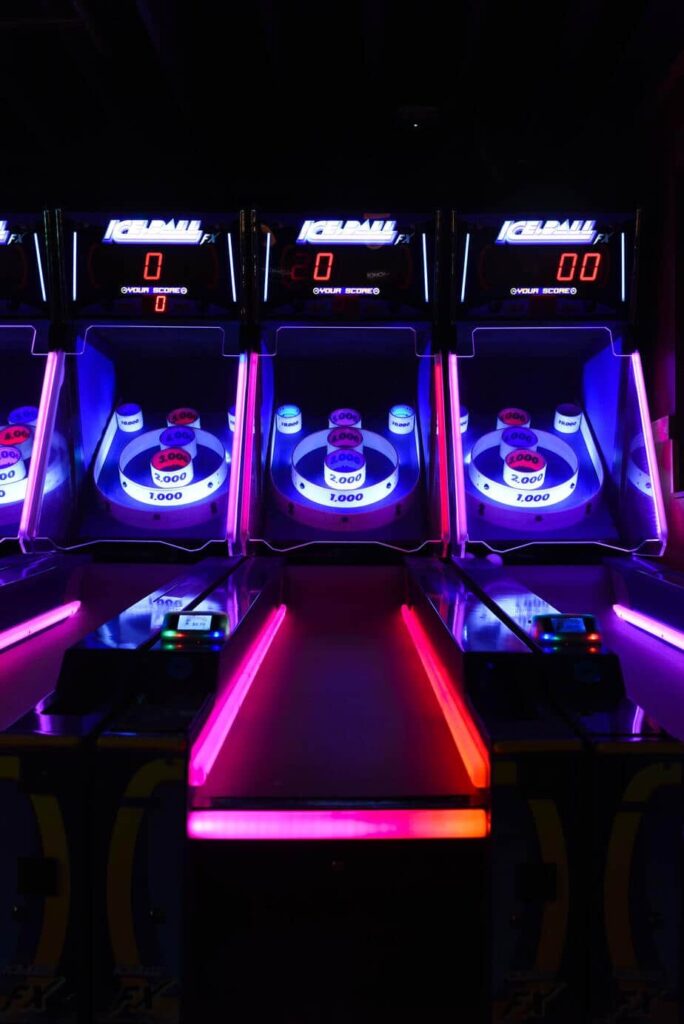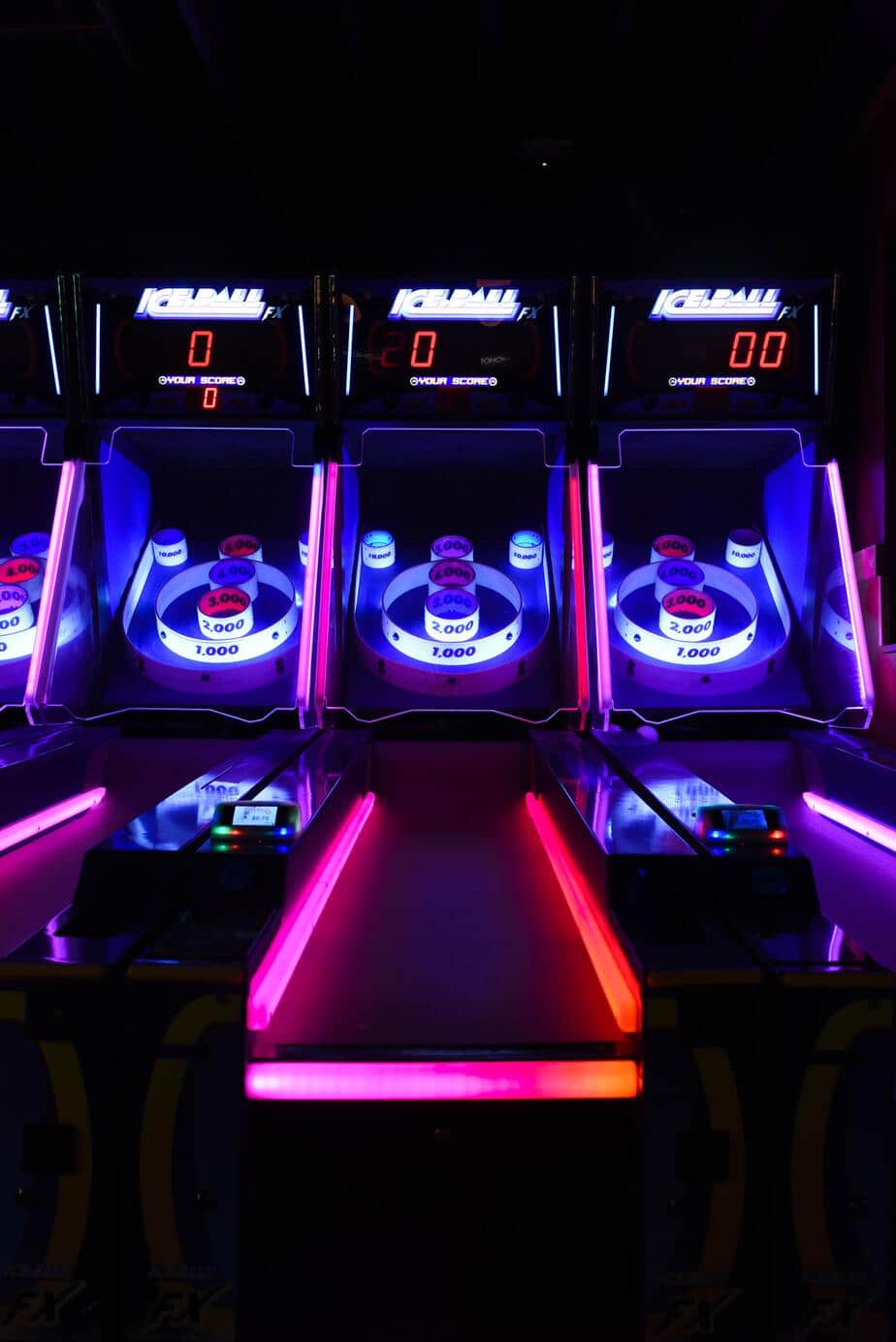 Spacing & Management
To extend the life span of the arcade game machine, you have to ensure that the right maintenance system is adopted. Follow the instructions provided by the manufacturer. Arcade game machines take up a lot of space, therefore ensure you have the right space and environment for the arcade game.
Pricing
Price is what you pay for, but value is what you get. There is a lot of cheap, low-quality arcade game system in the market these days. Choose quality over low pricing. Consider the edition of the arcade game and the access level. Here at Bespoke Arcades, we have over 10,000 high-quality custom arcade machines for your needs. Contact us for all your arcade game needs.