Technology is a central part of everyday life. And while tech tools can certainly be a distraction, there are innovative gadgets that can make life easier. Adding the right tech to your life will save you time, energy, and a headache or two. 
Not sure where to start? Here are some tech products to help your days go smoothly, whether you're at home or away. 
1. Recipe Builder
Tired of struggling to read recipes while you cook? The Myka cooking book app is the solution. Myka is the first speech-activated recipe creator for iPhones. That means you can create recipes from your voice instructions. You can also ask Myka for specific recipes you created, and it will walk you through each step of the cooking process. Whether you're a beginner in the kitchen or a seasoned chef, Myka is the app that will make your life easier.
2. Item Locator
Constantly misplacing your keys and wallet? Then you know that frantically searching the house will stress you out and make you late. Item locators are a must-have tech tool if you're prone to losing the basics. Tile, Apple AirTag, and Chipolo are all examples of this popular and helpful technology. 
To use an item locator, simply attach the tag to your keys, wallet, or another item (even your pet's collar). The tech uses either Bluetooth or radio frequencies to connect the tags with your smartphone. You can then keep track of your essentials from anywhere. 
3. Smart Lock
If you've ever lost your key, you understand the panic that comes with being locked out of your house. Fortunately, with a smart lock, you'll never need to crawl through the window again. Smart locks have a keypad as well as a traditional lock. So all you need is a code to enter your home.
When choosing a smart lock, you'll want to make sure that the product has a keyhole as well as a keypad. This way, you can still enter your home if the battery dies or there's another technical issue. You should also never give out your code. If you need to tell the code to a friend while you're away, make sure you change it when you return. 
4. Electric Bike
Opting to ride your bike rather than drive is a sustainable swap. However, trading four wheels for two can make your commute more challenging. This is where an electric bicycle comes in. Electric bikes, or e-bikes, are motorized bicycles that provide pedal assistance. 
While electric bikes certainly aren't as speedy as cars, they require less energy than traditional bicycles. This can be great for riding to work. An e-bike is also a good option if you're looking for a moderate form of exercise.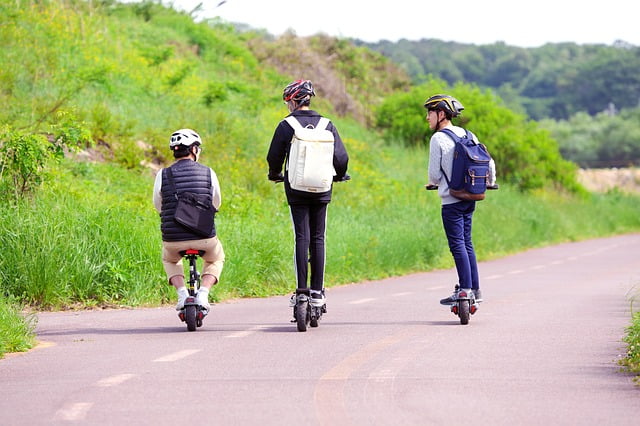 5. Sunrise Alarm Clock
Waking up early is often the hallmark of a productive day. But for some, waking up is hard to do. If you hit snooze without thinking, you might consider a sunrise alarm clock. These glowing gadgets mimic the sunrise to wake you up gently at your chosen time. The idea is to work with your body's natural rhythms rather than jolting you awake with a series of beeps. 
Many of these clocks also include features like nature sounds, color-changing lights, and USB charging ports. Be sure to read the tech specs and choose a product that fits your needs.
6. Virtual Assistant
AI virtual assistants like Amazon Echo and Google Home are more than just speakers that talk. These gadgets can make your life easier in multiple ways. You can add to your grocery list, set reminders, adjust the thermostat, and turn off the lights. If you're constantly juggling several tasks at once, the ability to issue these commands will save you precious time. 
Brands like Amazon and Google also offer suites of home products that connect with their AI virtual assistants. Whether you want to create mood lighting, turn up your TV's volume, or check your security system, these connected assistants are on it. You can even connect your virtual assistant with your refrigerator to help plan your meals. 
7. Robot Vacuum
Sometimes, a quick vacuum is all you need to make your house look tidy. But if your schedule is packed, you might not have time for this task. Robot vacuums, like the well-known Roomba, will become your favorite cleaning companion. These tools leave their docks to cruise around the house, picking up dust and crumbs as they go. 
Automating the vacuuming process can be a serious time saver, especially if you have pets and kids. Some robot vacuum companies even offer apps, so you can control where the vacuum goes and when. 
8. Automatic Pet Feeder
Your pet requires constant care, even on your busiest days. Fortunately, automatic pet feeders take the planning out of mealtime. You can use this product to schedule set feeding times or gradually dispense food throughout the day. This keeps your pet on a set timeline, no matter what your schedule looks like. 
What if you want to change the feeding time? Some automatic pet food dispensers connect to your smartphone. Automatic pet feeders can hold up to 24 cups of food in the dispenser. If your schedule is unpredictable, knowing your pet has a surplus of food might be a relief.
Your hungry dog or cat will certainly thank you. 
9. Automatic Pan Stirrer
Some of your favorite recipes may require more attention than you want to give them in the evening. An automatic pan stirrer may be an essential gadget you didn't know you needed. As the name suggests, this tool automatically stirs your food while it cooks in the pan.
Automatic pan stirrers often have several speed options, so you can customize the motion for your recipe. This mechanism frees up your hands for chopping ingredients or washing dishes. That small perk can be significant when you're cooking solo. You'll finally be able to tackle those sauces you've always wanted to try.
10. Smart Luggage
In 2021, luggage can do much more than holding your belongings. While every product is different, high-tech luggage may offer to charge ports, LED lights, and/or smart locks. Some smart suitcases even have tracking capabilities, so you'll know exactly where your lost luggage is. 
True, these features might seem unnecessary to some. But the ability to charge your phone, track your luggage, and securely lock your suitcase can provide a safer travel experience. If you travel often, it may be worth investing in these upgrades. 
When you're trying to make your life easier, the tech world can still be overwhelming. New products are coming out every day, and it can be difficult to find the items worth investing in. The key is to identify your need and buy technology that covers it. Add one piece of tech to your life at a time and see how much easier daily tasks become.