You're meeting in an hour, and it'll take you less than half an hour to get to the meeting place. You've got 30 minutes left, you're home all dressed up and you don't know what to do. If you are a punctual person you will have seen yourself in this situation more than once. You always end up using the Internet to kill boredom.
But you don't always find what you're looking for. Sometimes you feel and just don't know what to do, despite the infinite possibilities the Internet offers. The supply of entertainment is so wide that it saturates you.
Staring at the screen isn't fun, so you have to do something. Some funny websites you have to open; an entertaining game or a funny video. Anything to kill the time you have leftover and you don't know how to make the most of it.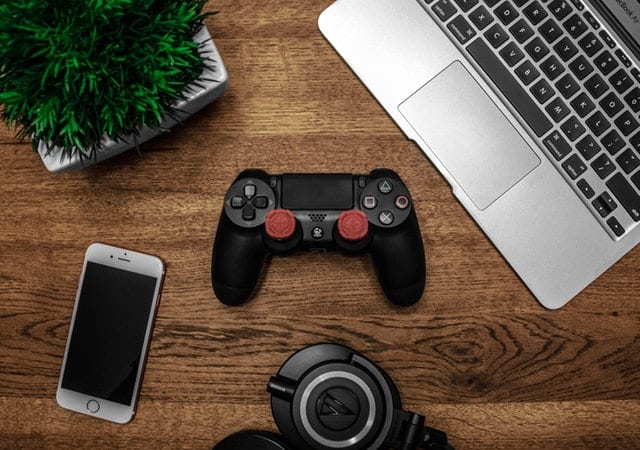 Playing mini-games
Maybe you don't have time or you don't feel like starting a game at Dota 2, Call of Duty, or any other game you like to have fun with, but there are others that are fast consuming suggests pokies. The typical mini-games, so popular a few years ago, as well as retro games that you can play from your browser.
They won't be the best video games on the Internet, but they will give you a good time, to the point of losing track of time altogether. Slither.io is probably the most played of all. Millions of players around the world are hooked on it.
There are other games for Android and iOS that can help, though beware of playing over the top. A simple hobby may end up becoming a necessity.
Listen to Podcast
Podcasts are part of a world that is too vast to encompass in its entirety. Anyone can do online radio from home with a computer and a microphone. Sharing your opinions, your wisdom, or your music with others has never been easier.
Podcast-sharing sites have proliferated in recent years. So much so that iTunes and Play Music already allow certain broadcasters to publish the podcasts they record in their virtual stores.
Ibrox is probably the best place to listen to podcasts. You can search by theme because there is everything: series, cinema, video games, politics, and anything else you can think of.
Once you like a podcast, you can't stop. From there you will jump from one to another, constantly listening to them from your mobile. You'll never be bored on the Internet again.
Get lost on Youtube
On Youtube, there are millions of entertaining and fun videos. It's a matter of finding them. You probably have your favorite channels and YouTubers, although if you don't have them it's not a problem, since Youtube is in charge of providing personalized suggestions.
If you don't have them badly burned already, monologues are a way out. There are specialized channels to offer a collection of the best, and you can even see the monologues of some authors before becoming famous, such as Dani Rovira.
Other YouTubers, like El Rubius, also have their audience. If you've never seen one of his videos, now that you're bored is a good time to start. You may or may not like it, but at least you'll already be able to make well-informed praises or criticisms.
Youtube has very crazy channels with videos that will surprise, scandalize and enchant you in equal parts.
Procastinar in social networks
Reload, reload, reload. And nothing, your Facebook wall keeps showing the same boring publications. But even so, you keep trying to entertain yourself with Facebook. Maybe you should go one step further and start gossiping to your friends.
But none of this is new, is it? Facebook snooping is a national sport since most of its users can't stop sharing their moments. They do it in good faith, but maybe they share too much of their own life.
If you want to see something new, take a different look at your favorite social network, try sorting publications in chronological order. Maybe you're missing out on something worthwhile. Or you can take a look at old photos of your friends.
In addition to Facebook, Twitter, Instagram, Snapchat, and other social networks are the queens of procrastination, which is just what you do every day when you waste time on the Internet without doing anything productive. 4chan or Reddit are two more black holes in free time.
But don't feel bad: you're not alone and it's tremendously fun. There's nothing wrong with spending long hours on social networks, as they're practically becoming the best way to enjoy the Internet. They share news, videos, GIFs, and even live broadcasts.
Skip from an article in Wikipedia article
You start looking for Felipe II's biography and end up learning how to raise pigs in the Peruvian Amazon rainforest. Wikipedia has become the largest encyclopedia of human knowledge, and also the largest web to catch the curious.
It is simply irresistible to click on a hyperlink that you find interesting. The problem is that on the new page there will be several more, and so on until you look out the window and its closed night.
However, once you've passed the boredom on Wikipedia, no one will be able to take away what you've learned. It may not be very useful for a person living in the West in the 21st century, but as knowledge has no place, it is never too much to get lost from time to time in its pages.
Don't resist the dark side of Wikipedia. It is too strong and you do well to navigate between its pages.
Search for bargains on Amazon
Amazon is the world's largest distributor of goods. There is practically nothing that is not sold on this online platform, not even food. Almost all brands are advertised and sold on Amazon, making it the ideal place to find bargains.
First and second hand, Amazon sells everything. You can access the list of the best sellers, the best critics have or directly to the personalized recommendations that the web will make you.
Dive into your favorite categories. Maybe you are interested in one of the best-selling laptops, or a flash drive. A guitar to kill those dead hours learning to play it watching tutorials on Youtube. Almost anything you can think of is on Amazon.
And yes, you can also buy game consoles and video games like Playstation 4 or Xbox One. Not to mention the virtual reality kits, whether Gear VR, Google Cardboard, or otherwise.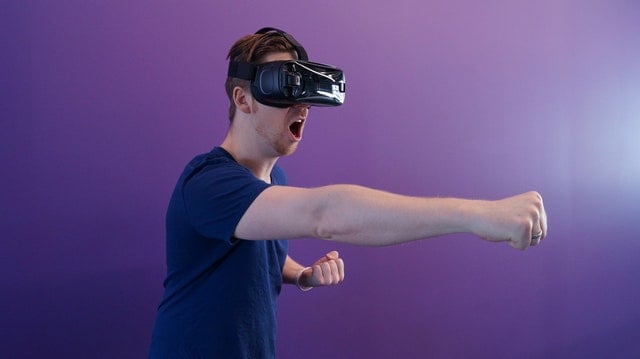 Become a troll
The trolls have lived with us since the Internet. They are dedicated to generating online debate with methods that can be described as questionable, at least. They don't hesitate to resort to provocation or even disqualification; whatever it takes to make someone's nerves flare-up.
If you're extremely bored, you can always try to tickle someone. A friend or stranger, it doesn't matter, as long as you find their weak spot. Everyone has sometimes expressed an opinion that can be turned against them, so it is your mission to find it.
But be careful what you do and who you troll. Or you'll end up in an argument from which you won't be able to get out and which won't even provide you with fun. The purpose of this is to portray someone, not to take them to personal terrain, so it's best to focus on trolling your friends.
An example of the perfect troll is the one that is dedicated to sharing and commenting on old photos of his friends on Facebook. Everyone has a past, and thanks to Facebook we can access it.
See what's most searched on Google
Google has available all your search statistics. You can see what people are looking for most, when, and see graphs comparing different terms. All in one very intuitive interface.
The website created by Google for this purpose is Google Trends, and there you can also see rankings that will surprise you positively or negatively. Maybe people are looking for terms you didn't expect.
You can configure Google Trends to see searches by country and time period. It is very useful because you can see the boom of some searches at certain times, such as "operation bikini" just before summer or "gym" after Christmas.
You tell Google things you don't tell anyone else. What you didn't know is that everything is stored.
Google Earth, Street View, and Google Sky, the holy trinity of boredom
Who hasn't ever looked for their home on Google Earth? Google's satellite imagery system has been with us for quite a few years now, providing one of the most absurd entertainment out there.
Getting closer and farther, travelling virtually to the other side of the globe, and finding curious situations in Google Earth is already a massive activity. As if that weren't enough, both Earth and Maps were enriched with the arrival of the third leg: Google Street View.
You can no longer only see satellite images from all over the world. Now you can also explore the streets of New York, Moscow, or Beijing without leaving your seat.
And as if that weren't enough, Google also has Sky, its space observation tool. From its website you can see and enlarge almost to infinity the terrestrial firmament, finding galaxies and stars that are light-years away from the earth.