Security is an important consideration for both businesses and homes. One thing any business cannot compromise on is security. Today, security cameras have become central to matters security. Not all security cameras will guarantee performance. There are key features that an excellent security camera should possess. This article I will highlight five critical features that anyone serious about their security and of those around them should consider when looking for ideal security cameras for their premises.
Latest security cameras have embraced the Z-wave technology. It uses an RF signal to connect different devices in a mesh network design that enables you to have more versatility and control in your automated home. Unlike Wi-Fi, there is no need for a centralized access point. At a frequency of 900MHz, it does not interfere with other wireless devices around your home. This is why a security camera that uses this technology is a must-have.
However, to ensure the best fit for your home, consider the following attributes;
1. Field of view
As the name suggests, your desired camera should be in a position to cover a broad view. If not, then you will have to invest in various types to have a peace of mind that you have covered every angle of your house. Two common camera designs are the bullet models and the dome model. The latter has a larger field of view than the former-plus, it can also pan and tilt at will. The Schlage WCO100NX N N SL Home Outdoor Camera is a perfect example of a z wave camera with this flexibility feature.
2. Recording quality
This involves two essential factors-image quality and color. The Image quality is more important than color. With a high-resolution camera, you can easily maintain the order around your house with a clear idea of what is wrong even if you are away. Identifying a burglar with a high-quality camera is easier compared to a low-quality one. If the recording is colored, your chances are even better although a black and white camera can also be reliable. The Vera Control VistaCam 70 wireless camera is an excellent example of a security camera that fits this description. It has a resolution of 720p.
3. Connectivity
Latest security cameras can be controlled from any internet connected device. Connectivity is one of the most popular features of these cameras because it enables you to not only view your home from a remote location but also to control what happens in and around it. Many cameras with the latest technology are compatible with other similar devices as well as those with other connection channels such as Wi-Fi and Bluetooth.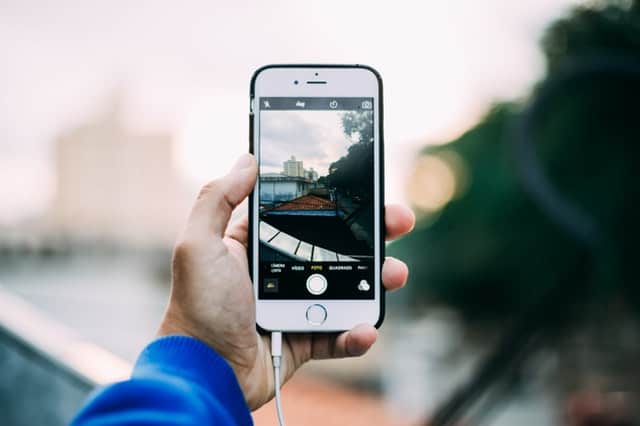 4. Visibility
It is a security camera. You probably do not want an uninvited 'guest' to your home locating and tampering with it before proceeding to do the same to your property. A good security camera should be hard for potential burglars to spot. It is a matter of design rather than size. It can be large but with a concealed or camouflaged design. The Nexia Home Outdoor Camera WC0100NX N N SL is a good suggestion in this aspect. It has a walkie-talkie-like design that can fool even in plain sight.
5. Cost
Cost is a significant deciding factor when choosing a security camera. After window shopping through the different camera options that are compatible with the design of your home, you have to settle on one that has as many features as possible but is still within your budget range. Other than the initial purchase cost, consider the subscription fees that are incurred on a monthly basis. The purchase price of many cameras ranges from $20 to $200.
The features I have highlighted above form the basis of sound security cameras. If you have a tight budget and want to cover every angle of your home, go for a single camera with a majority of the features. Otherwise, if cost is not an issue, invest in a portfolio of cameras with unique but relevant features.