Running an ecommerce site is no easy task. You must constantly be aware of web design trends, target markets, and user behavior. However, with the right strategies, you can boost your conversion and sales. Small changes to your site can make a huge difference to your bottom line. And the fact is, your overarching merchandising strategy can drive sales and guide your business in the right direction. With that in mind, here are five effective ecommerce tactics you can use to boost your online conversions: 
Improve Your Search Functionality
Your site's search functionality can make or break a sale, and plays a crucial role in product merchandising. When a visitor is on your site, chances are they're using the search feature to search for products they're interested in. If this tool isn't built out, it could result in lost opportunities. Speedy searches with auto-complete features and strong product displays go a long way. If you haven't been paying much attention to on-site search functionality, now is a good time to consider some improvements. 
Cross Sell & Upsell 
Both cross selling and upselling are popular retail tactics. When used correctly, they can boost average purchase orders. Upselling is the process of encouraging the consumer to purchase an upgraded or more expensive version of a product. For example, if a customer is looking at a hair straightener, you might recommend a more high-quality straightener with better features. 
Cross-selling is a technique that involves encouraging the customer to purchase a product that complements the product they're already interested in. For instance, a customer looking at a hair straightener might also be interested in heat protectant spray for hair. Both make the final sale more profitable. There are plugins like Beeketing for WordPress or Boost Sales for Shopify that make the upselling and cross-selling process much easier. 
Create a Loyalty Program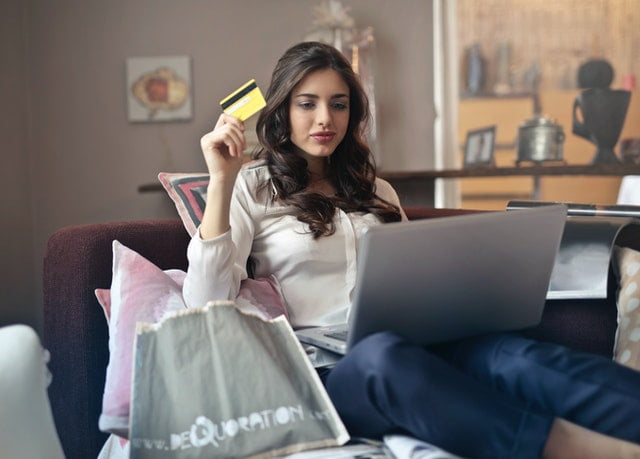 Building customer loyalty is important for any business. And because the vast majority of customers trust recommendations from people they know, it makes sense to create a loyalty program that incentivizes customers for referring to your business and/or continuing to buy from you. With ecommerce platforms like ReferralCandy, you can manage your rewards programs easier than ever. This tool also integrates with hundreds of different apps that you may already be using for your business marketing strategies and campaigns. 
Incorporate Live Chat
Live chat is becoming increasingly common in online retail. Today's consumers expect to be able to connect with a business through several channels, from phone to chat to email. And because so many potential customers would rather avoid using the phone for non-complex questions, chat is a great way to keep a sale from running away. 
According to a Ubisend report, one out of five customers would be willing to make a purchase from a chat bot. You can create a chat option that includes live chat during business owners and chat bots outside of business hours. There are several tools that make chat integration easier than ever, and many of today's mainstream businesses have already gone ahead and incorporated live chat into their customer service strategies and ecommerce sites. 
Collect Heatmap Data
Heat maps are tools used to help webmasters gain a better understanding of how visitors behave and interact with their websites. For business owners, this information is invaluable. For instance, with heat maps, you'll be able to see which areas of your website visitors aren't paying attention to. You might also learn that certain headers are getting more attention than others. From here, you can make plenty of changes based on those findings. 
Fortunately, getting started with a heat map is fairly easy and straightforward, as there are several companies that offer them. For instance, Softmedia was able to improve their conversions by 51% after they used the Crazy Egg heat map to help identify and eliminate distractions on their website. Test out a few different heat map tools to determine which you like best.