Find out how you can use smart lighting solutions to increase comfort and productivity while you work from home
Now that more people are working from home than ever before, people are looking for ways to improve their home offices. While working from the kitchen table may have worked for a few weeks, it is important to have a dedicated office space where you can focus and really get some work done.
However, when we think of home office improvements, we often think of a new computer screen, desk, or chair. But, what if I told you your home office lighting is affecting your work capacity? That's right, if you are working from home this is your sign to upgrade your office with smart lighting solutions and home lighting automation systems. Not sure where to start? Not a problem! We're going to be taking a look at the latest applications for your home office. Let's dive in!
Why is Home Office Lighting Important?
Without smart lighting solutions, it can be difficult to stay alert and focused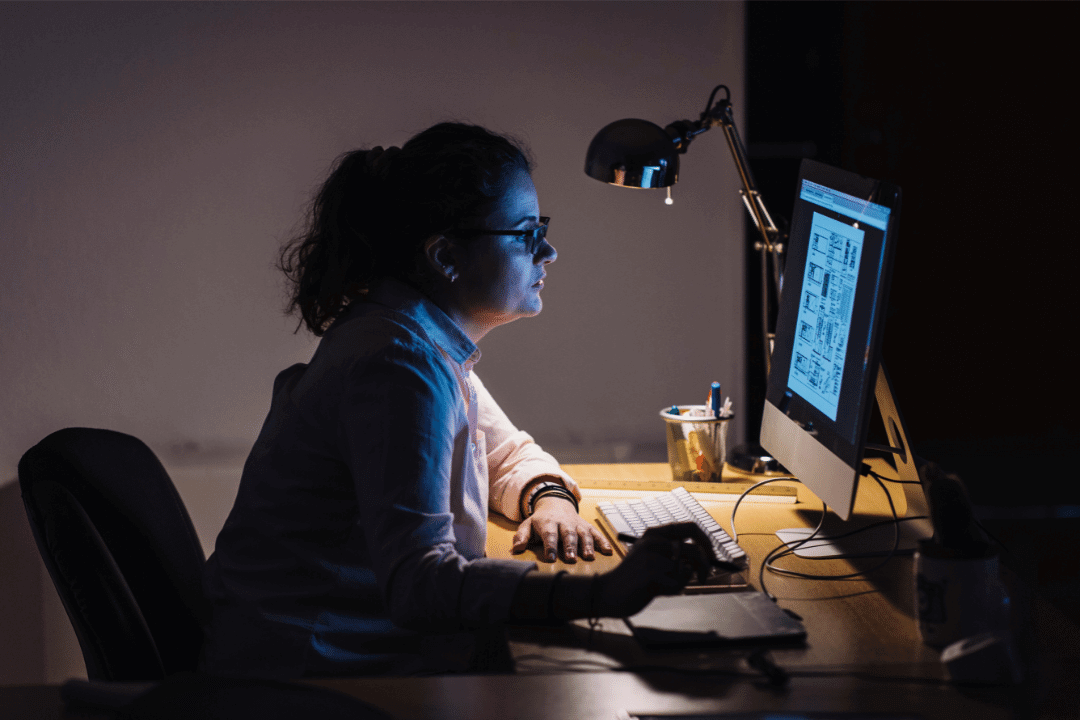 Working without proper lighting is hard on the eyes, neck, and back.
Though you may not consciously notice it, your home office lighting affects everything you do. Whether your home lighting is too bright, too dim, or you have issues with your lighting quality, it is not something most people notice until the problem is corrected. For example, many people with inadequate or improper lighting experience the following problems during the average workday:
Headaches
Back and neck pain from leaning toward the screen
Dry eyes
General fatigue
Trouble focusing
Decreased productivity
These are all issues that have the potential to prevent you from doing your best while at work. That's why we're taking a look at the top 4 smart lighting solutions to help optimize your work from home environment.
Smart Light Bulbs
Smart light bulbs are an inexpensive yet effective smart lighting solution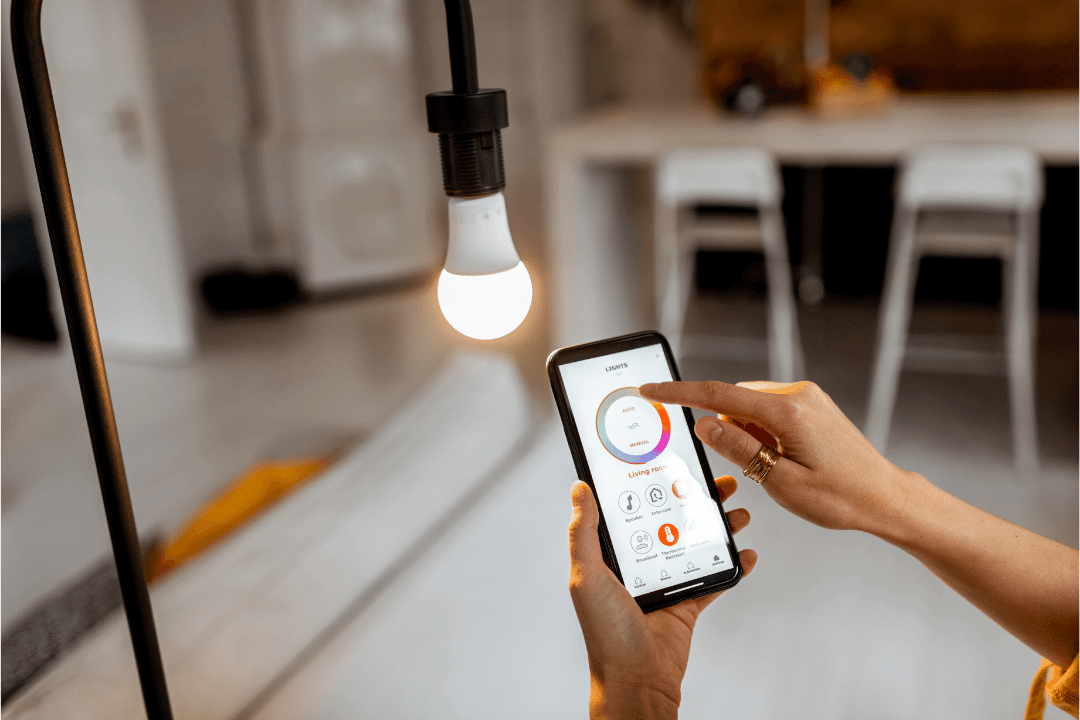 Make incremental lighting adjustments from your phone.
One of the easiest ways that you can improve your home office lighting is by installing smart bulbs in your dedicated workspace. Smart bulbs use LEDs instead of fluorescent or incandescent lighting which allows for greater lighting control and efficiency. Smart light bulbs are easy to install — you screw them in like any other light bulbs. And, depending on the type of bulb you choose, smart light bulbs are relatively inexpensive in the grand scheme of smart lighting solutions.
Smart bulbs improve your home office lighting by giving your control over automation, light color, and quality. You can customize your lighting preferences and control every bulb using any smart device, including smart speakers. That's right, you no longer have to interrupt your work to adjust the lighting, you can simply call out to your smart speaker to alter your office lighting profile.
Smart LED Strips
Add high quality, intelligent, and easily controlled smart LED strips as a smart lighting solution for your office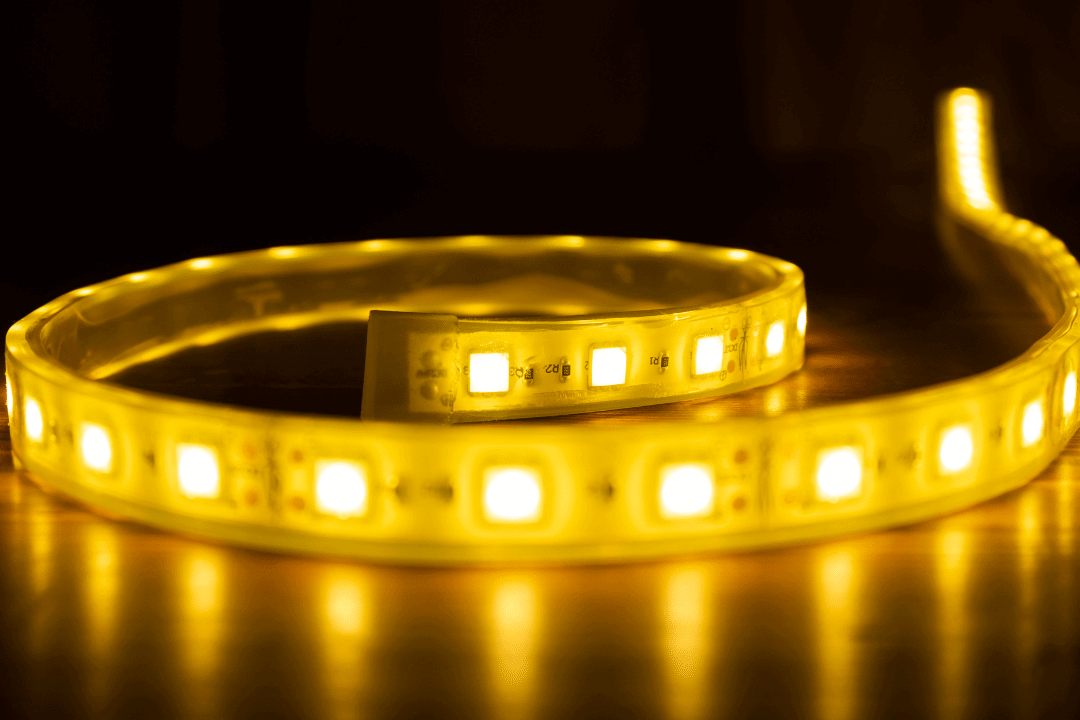 Smart LED strips can mimic natural light.
Just like smart light bulbs, smart LED strips are an efficient and helpful smart lighting solution for your home office. LED strips are often installed under surfaces to add ambient lighting to a space. LED strips make a great addition to any home office desk and add visual interest as well as balance out your home office lighting profile.
Smart Plugs
Smart plugs are the perfect smart lighting solution for your home office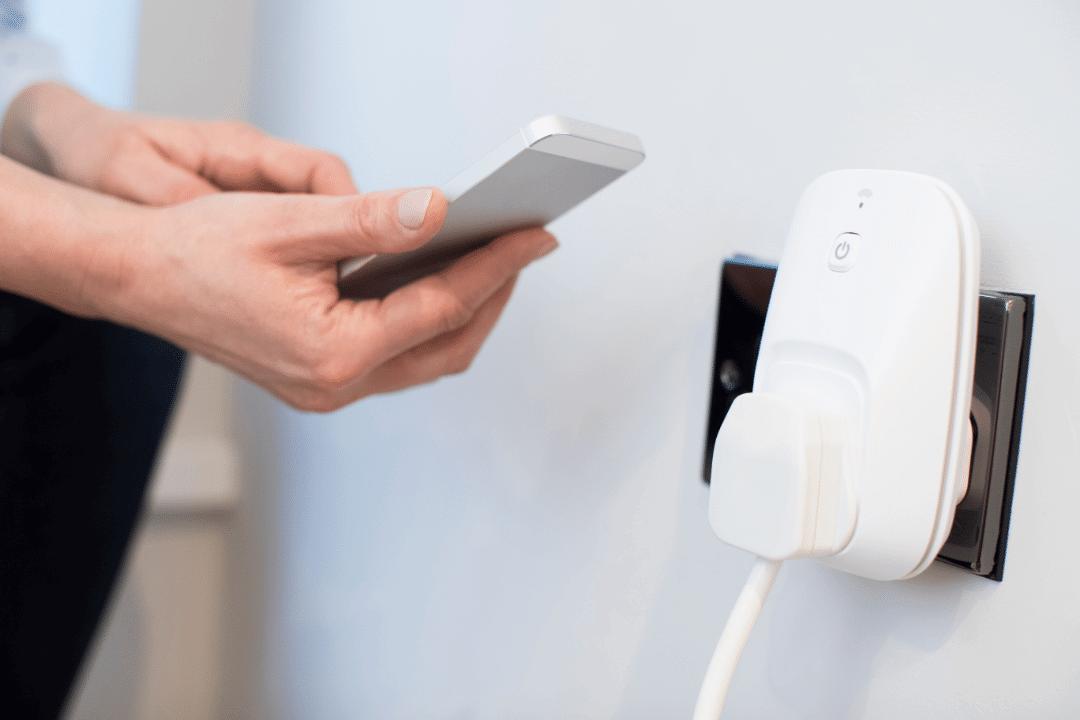 Save energy and improve your home office automation with a smart plug.
In addition to smart bulbs and LED strips, you can use smart plugs to further automate your home office lighting. If you use table lamps or desk lamps to supplement your smart lighting profile, you can use smart plugs to remotely turn the light sources on and off all while monitoring energy consumption. Just like other smart lighting solutions, these plugs can be controlled from any WiFi capable smart device.
Use Smart Devices in Tandem With Natural Light
Using your smart lighting solutions, you can supplement natural light sources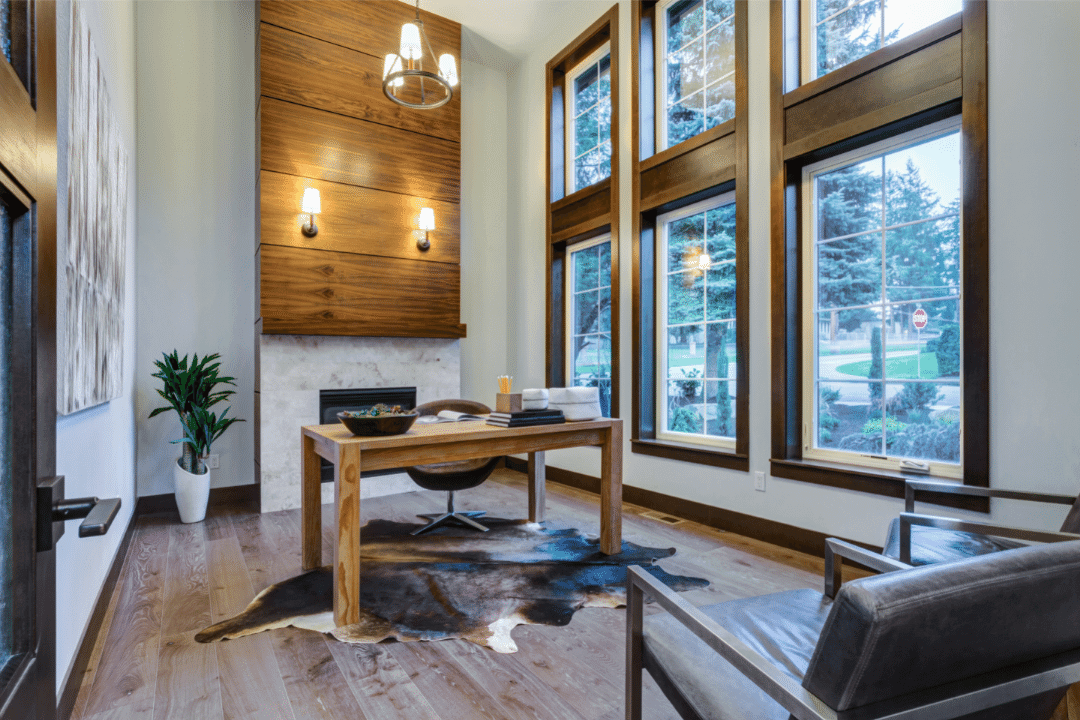 Smart lighting is important, but natural light should always be paramount.
Though it is important to implement smart lighting in your home office, it is even more important to get at least a few hours of natural daylight while you're working. If your home office receives minimal natural daylight, you can use your smart lighting applications to supplement inadequate sunlight. It is a good idea to pre-set your smart bulbs to adjust to the daylight so you are not accidentally overlighting your workspace. Using your smart device, you can program your smart bulbs to begin to increase brightness as the sun sets. You can even program smart bulbs to mimic evening light to avoid interrupting your natural circadian rhythm.
Now that we've learned a bit more about how smart lighting can improve your work from home environment, it's time to get started on your lighting makeover! Using the devices we've listed, you can stop settling for inadequate lighting and start optimizing your workspace and improving your productivity.