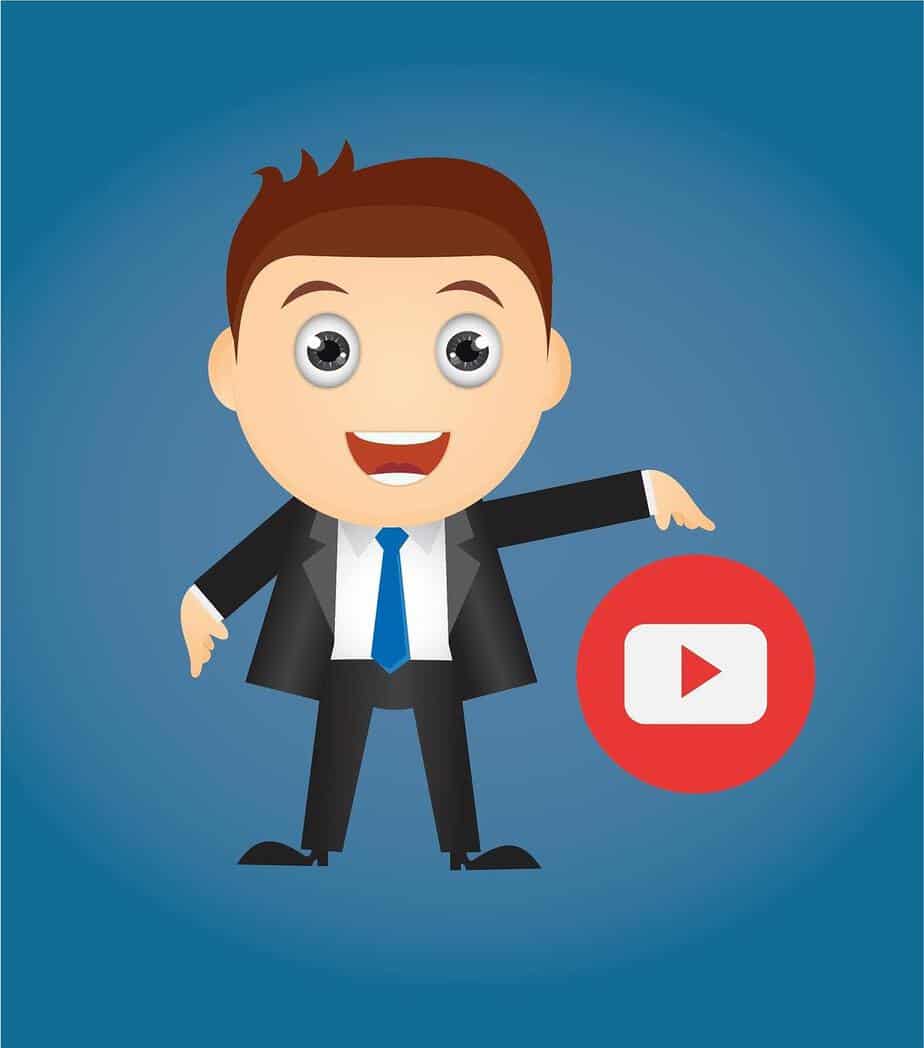 Source: Pixabay
Which smartphone should you buy? With 333.2 million smartphones shipped in 2Q19 alone, choosing can be tough. Especially when you consider the cost of top smartphone brands like Apple iPhone or Samsung S series, most buyers want to get the most bang for their buck.
For most smartphone users RAM is everything. For others ROM, yet others care so much about the camera for selfies and video calls. Gamers consider strong processors and battery life when making smartphone choices, etc. Unfortunately, no single phone has it all.
Thankfully, there are now thousands of YouTube channels dedicated to phone reviews, helping buyers on a budget determine which phone to buy among the many brands that compete for market share.
As new phone models arrive, these Youtubers review them so intending buyers can compare features and prices between and among models. YouTube happens to be the second largest search engine after Google. Most phone users utilise this search feature when seeking phone comparisons.
If you type Xiaomi A2 vs Samsung A20, you would see a ton of videos comparing these two or other phones, much like Google search results.
In this post, we shall highlight ten (10) top English speaking Youtube smartphone review channels that you should visit before you buy your next phone, but first
What is a Smartphone Review?
A smartphone review highlights the form, features and functionalities of a particular phone model, ranging from the basic to the advanced, so users of any level can make a more informed choice when buying. Usually, such reviews are user-generated, involves rigorous benchmark tests and are expected to be unbiased.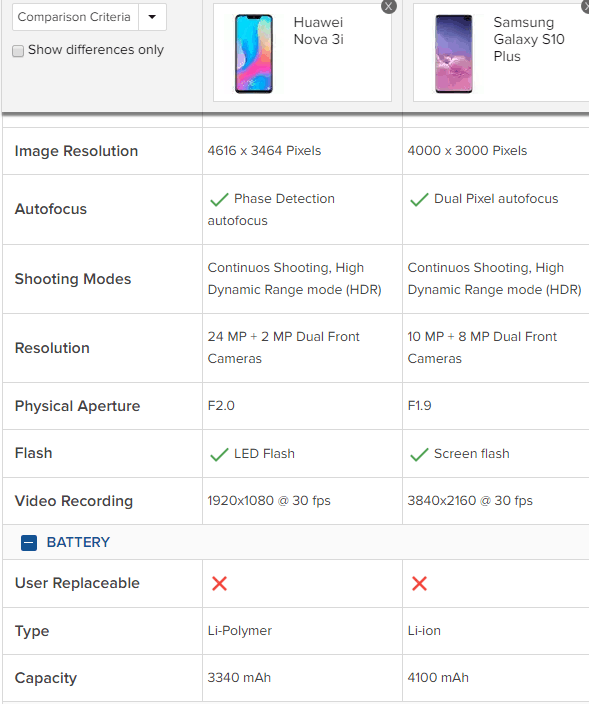 Credit: GadgetsNow
As seen above, some reviews involve detailed comparison of similar phones of same or similar category from a particular manufacturer or different manufacturers, e.g comparison of Samsung and Huawei flagship phones.
Types of Phone Reviews
Broadly speaking there are three types of phone reviews:
Text or written reviews as seen in blogs and online stores
Audio reviews as heard on podcasts, radio, etc
Video reviews as seen on video platforms like Youtube, blogs/vlogs and in some online stores
Of all review types, video is the most preferred, considering that video commands the highest engagement rate of all content types.
Also, video gives viewers a hands-on and immersive visual experience of what the phone feels like, from unboxing to unpacking, powering on, speed tests, etc. It is therefore more comprehensive in scope and coverage.
Importance of Smartphone Reviews
Eliminates buy-and-try
Reduces buyer remorse
Saves buyers time and money
Empowers intending buyers to make more informed choices
Educates buyers on full functionalities much like an operating manual
Reduces smartphone returns
Provides unbiased feedback manufacturers can piggyback on
Generates comments and engagements from end users
Creates an online community of manufacturers, buyers and users
Creates income stream for the phone reviewers
Now here are
10 Top YouTube Smartphone Review Channels to Watch Out For
1. Unbox Therapy

Credit: YouTube
With over 15 million subscribers and counting, Unbox Therapy is our number one Youtube phone/tech reviewer. This channel features some of the coolest and craziest phone/tech reviews you can find, and currently has over 3 billion views. It is dubbed "where products get naked".
2. Marques Brownlee

Marques Brownlee's channel has over 9.2 million subscribers, this is the second most popular Youtube phone/tech reviewer out there. Based out of NYC, this phone reviewer does in-depth reviews and partners with channels like Unbox Therapy. It currently has over 1 billion views to date.
3. JerryRigEverything

JerryRigEverything is a Youtube channel that reviews technology from the inside with smartphone durability tests and teardowns. He goes into great detail. Other tech products are also torn down and dissected. He currently has over 4.2 million subscribers with over 700 million views.
4. Austin Evans

Austin Evans reviews games, phones and other tech gadgets. His channel has over 3.8 million subscribers with videos garnering over 700 million views so far. This is the number three phone/tech reviewer on our list.
5. GeekyRanjit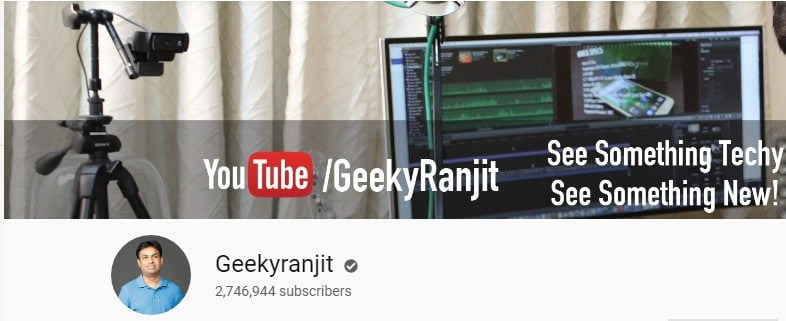 GeekyRanjit is the first English channel in India to reach 1 million subscribers. Run by ranjit, it features smartphone and tech reviews. His channel currently has over 2.7 million subscribers and over 547 million views.
6. The Verge

Run by a team of journalists, the verge examines how technology is and will keep impacting our lives. They also do phone reviews among other tech reviews. The channel currently boasts over 2.6 million subscribers and over 700k video views.
7. Jonathan Morrison

With 2.6 million subscribers, Jonathan Morrison is our third most popular YouTube phone/tech reviewer. He also reviews other tech products and has lots of videos to his credit, which have garnered over 386 million views.
8. UrAvgConsumer

He describes himself as just your average guy who loves to give his take on tech. Judging by his over 2.5 million subscribers, he is another phone/tech reviewer to watch out for. To date, his videos have over 290 million views.
9. Dave Lee

Dave Lee is our number 9 top YouTube phone/tech reviewer with over 2.3 million subscribers to his channel. He reviews mobile phones and other tech devices and gadgets.his videos currently have over 300 million views.
10. Flossy Carter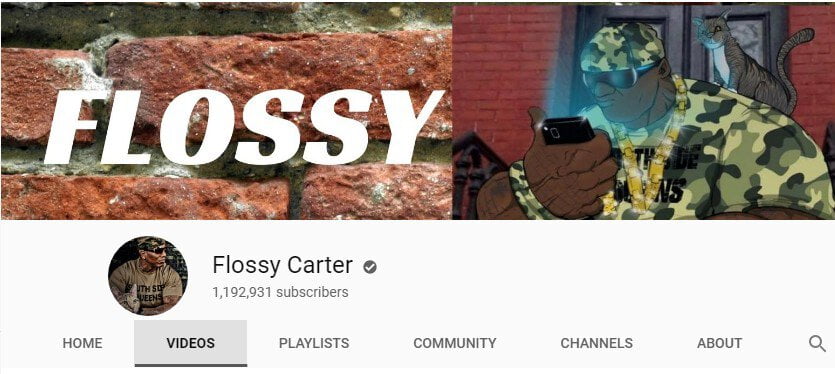 Flossy Carter's YouTube channel currently has over 1.1 million subscribers, where he does hardcore tech reviews of mobile phones and other interesting tech gadgets. His videos currently have over 190 million views.
10 Top Youtube Phone Review Channels comparison Table
| | | | |
| --- | --- | --- | --- |
| S/N | Channel | Subscribers | View Count |
| 1. | Unbox Therapy | 15, 210, 056 | 3, 115, 593, 808 |
| 2. | Marques Brownlee | 9, 200, 889 | 1, 436, 994, 469 |
| 3. | JerryRigEverything | 4, 235, 170 | 718, 250, 265 |
| 4. | Austin Evans | 3, 847, 768 | 741, 759, 748 |
| 5. | GeekyRanjit | 2, 746, 953 | 547, 709, 605 |
| 6. | TheVerge | 2, 683, 500 | 709, 244, 993 |
| 7. | Jonathan Morrison | 2, 636, 350 | 386, 037, 293 |
| 8. | UrAvgConsumer | 2, 504, 235 | 290, 772, 195 |
| 9. | Dave Lee | 2, 399, 118 | 371, 900, 576 |
| 10. | Flossy Carter | 1, 192, 941 | 193, 761, 266 |
Rank by Subscribers vs Rank by Views
| | | | |
| --- | --- | --- | --- |
| S/N | Channel | Rank by Subscribers | Rank by Views |
| 1. | Unbox Therapy | 1st | 1st |
| 2. | Marques Brownlee | 2nd | 2nd |
| 3. | JerryRigEverything | 3rd | 4th |
| 4. | Austin Evans | 4th | 3rd |
| 5. | GeekyRanjit | 5th | 6th |
| 6. | TheVerge | 6th | 5th |
| 7. | Jonathan Morrison | 7th | 7th |
| 8. | UrAvgConsumer | 8th | 9th |
| 9. | Dave Lee | 9th | 8th |
| 10. | Flossy Carter | 10th | 10th |
GSMArena is another popular blog whose Youtube channel features hands-on videos, user interface walkthroughs, unboxing, etc, and currently has over 805k subscribers with over 175 million video views.
Conclusion
When next you want to buy a new smartphone, remember to start your search from these or other phone review channels to learn more about the device you intend to buy to avoid regrets and buyer remorse.
Is there any top phone review channel we left out? Let us know in the comments.
Author Bio
Amos Onwukwe is an AWAI trained Business and Ecommerce Copywriter featured in Huffington Post, Dumb Little Man, Self-Growth, Ecommerce Nation, eCommerce Insights, Understanding Ecommerce, Result First, Floship, WeCan, Grow Map, Small Biz Club among others.
Twitter: @amos_onwukwe