Having a flashy website designed to display your business online might seem like a good idea to many business owners. Unfortunately, there are some things that could harm your online success rather than help it. Here are the top business website mistakes that could end up costing you more money than they're worth – and losing you customers while you are at it:
Too much flash animation on your website
Flash animation looks sleek and stylish on any website. It adds visual impact and really can help to make a site look instantly professional. However, if you deliver your business message using flash animation, it can't be read or indexed by the search engines properly. You're also missing out on those visitors to your site using an iPad or other Tablet PC device, as flash animation often won't load properly in the modified browsers they use.
If you must use flash, don't use it for important information. You want visitors to see what you have to say as easily as possible.
Poor website navigation
Once a visitor lands on your website, where do you want them to go from there? Sure, you might have some basic information on the home page, but if you've put some key information about your products or services on interior pages, your visitors need to be able to find these clearly and easily.
Hiding your navigation behind images or elaborate coding can reduce the chances of people getting around your site easily and properly. This has been proven to reduce a site's effectiveness and can ruin your conversion rate completely. You also reduce the ability of search engines to index your inner pages, which damages your search engine optimization efforts.
Little or no content of value on your website
When people arrive on a website, they expect to learn something about the topic they're searching for. If they're looking for information about a specific product or service you provide, make it easy for them to learn more. Keep any content on your website concise, professional, and very high quality.
Poor SEO practices
One of the most effective ways to attract new customers to your business website is through high-quality search engine optimization (SEO) practices. People will be able to find your site on the search engines more easily, which should bring an increase of the targeted traffic you receive.
Unfortunately, using sneaky tactics to try and fool the search engines – or avoiding any SEO tactics at all – will harm your efforts and is likely to make it more difficult for people to find you.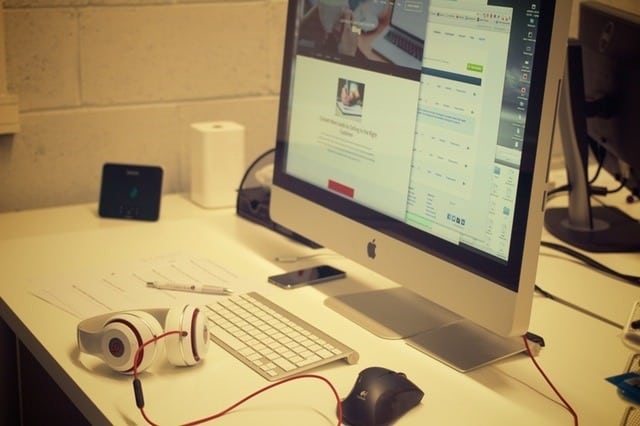 Slow loading graphics on your website
The introduction of high-speed broadband has led to people expecting a website to appear within a second or two. If your website is filled with slow-loading graphics or animation, this can make your site slow to load and unappealing. This may increase the likelihood of people clicking away to find a site they can access more quickly instead.
Focusing on the wrong clients 
You need to mull over the estimation of your business and what kind of clients and which portion of the business sector you wish to reach. Doing this procedure in the wrong way online will abandon you broke and crying.
Online marketing approaches change day by day. Also, not tolerating the progressions and not attempting to build up your business technique, as needs are, will make your business antiquated and you will draw in fewer clients.
Utilizing the wrong promoting techniques 
Some individuals attempt to purchase movement, others utilize free publicizing like classified promotions to chop down publicizing costs, numerous others utilize Pay-Per-Click to accomplish the most astounding presentation. Whatever technique you pick, consider your promotion spending plan and the nature of the guests the different sorts of publicizing strategies will deliver. Utilizing the wrong publicizing techniques won't help you accomplish your required rate of return and in the long run, your business will score misfortunes rather than benefits.
Not tracking and testing the results of your advertising campaign 
You must know how great or awful you're showcasing and publicizing advancements are performing. You need to test the proficiency and the effectiveness of your publicizing endeavors. Following the outcomes are fundamental to making the required modifications to your showcasing effort.
Specialized Defects 
Online clients must know about how the web functions. Utilizing the wrong site layouts, moderate servers, gradually transferring representation, much-propelled programming, and web applications, the wrong domain name, and non-secured web zones will make you lose the greater part of your potential clients and you do not want even in your worst possible dream.
If you're new to the online business landscape and if SEO seems intimidating, you may want to consult an SEO agency first. There are many great agencies such as Over The Top SEO and Assertive Media that you can consult with and will help you reach your SEO goals. Overall, with so many companies competing to win over customers and clients, SEO seems to be more important nowadays than ever before. So be sure to invest your time and effort (or money) carefully so that your business grow and remain a decent online presence.