Apple CarPlay not only makes driving more fun, but it makes it far more safe. So many car accidents are caused by mobile devices being used while driving. Integrating smart phone features into your car can help lower these safety risks. Apple CarPlay lets you use all your favorite iPhone features while on the road, without the risk of driving into a ditch or worse while trying to change a song or respond to a text.
This relatively new feature from Apple can be found on a lot of 2016 model cars, and in even more 2017 cars. In the future, it's a sure bet that almost all 2018 cars will come with Apple CarPlay capabilities.
If you're looking for a new car that features Apple CarPlay, here are 10 of the best options out there. Note that 2016 was the first year for Apple CarPlay, so release dates of the cars listed below are important. For example, the 2017 Impreza has CarPlay, but a 2016 Impreza may not.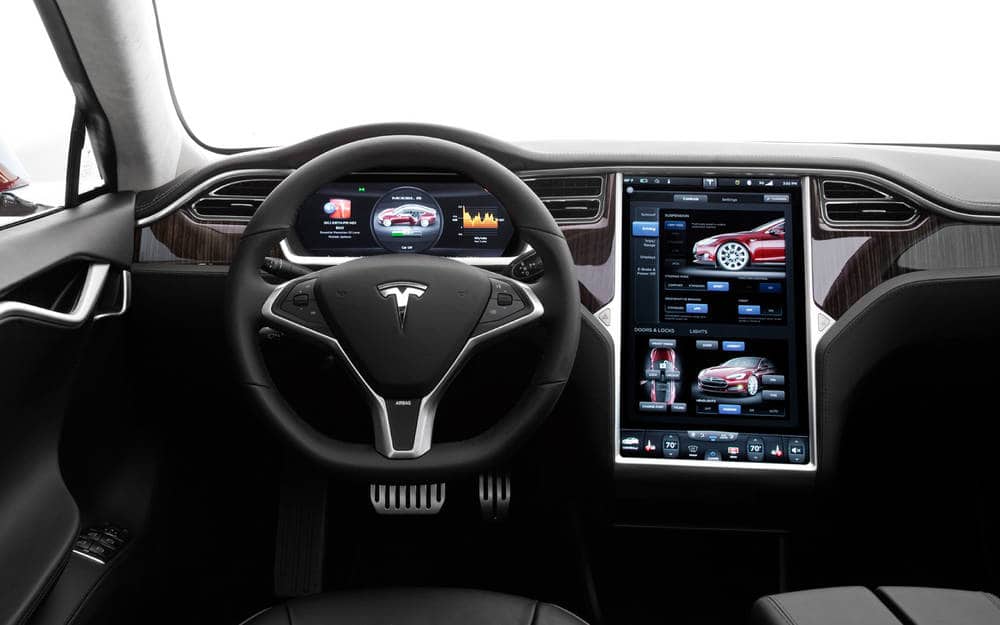 2017 Subaru Impreza
Subaru's are a favorite car of the west for their AWD capabilities, reliable engines, great gas mileage, and distinct style. If you're looking for a compact car that's great on gas and full of safety features, check out a 2017 Impreza.
2018 Subaru Legacy
The Legacy is a mid-sized sedan, so it's a bit larger than the Impreza. If you're looking for more room for family outings, the 2018 Legacy is a great choice that has CarPlay amongst its many robust features. You really can't go wrong with a Subaru.
2017 Honda CRV
The 2017 Honda CRV is the best of all worlds when it comes to comfort, advanced safety features like a Lane Keeping Assist System, and high-tech off-roading capabilities. Now it also comes with Apple CarPlay. This versatile vehicle is highly recommended all around.
2017 Honda Pilot
At the end of 2016, Honda decided to add Apple CarPlay to its widely popular Honda Pilot for 2017. This large SUV is known for its safety, luxury and style, as well as for being an affordable option in its class. If you're considering an SUV, consider a 2017 Honda Pilot to make sure you get Apple CarPlay capabilities.
2017 Ford Focus
The Focus is a simple, stylish mid-sized vehicle that's great on gas and has all the features you would want in a car. Go for a sporty 2-door model, a standard 4-door sedan, or even a hatchback for increased transport ability.
2017 Ford Super Duty
Take Apple CarPlay with you when you're getting the job done in a heavy duty Ford Super Duty pickup truck. The 2017 model adds CarPlay to its list of robust features, from strong towing and torque capabilities, to an ultra-comfortable interior for everyday use.
2017 Chevrolet Bolt
Even electric cars are being equipped with CarPlay. The Chevy Bolt's 2017 model which boasts full electric capabilities will also come with this feature from Apple. Now you can charge up your car like you charge up your iPhone!
2016 Camaro Convertible
Cruise in style with a convertible Camaro, with sun on your face, wind in your hair, and Apple CarPlay in your dashboard. While only a limited amount of 2016 cars offer CarPlay, this sexy ride is one of them.
2018 Audi A5
The Audi A5 is a favorite for a reason. This luxury car has robust and beautiful features inside and out, and CarPlay just makes it all even better. If this powerful model costs more than you want to spend, check out a 2017 A4. The older year and lower model will still provide all the benefits of driving an Audi at a significantly lower pricetag.
2016 Mercedes A-Class
The A-Class embodies the streamlined luxury and beauty of a Mercedes, with a sporty look and feel. Now, with Apple CarPlay, you can take your high-class technology to the next level of integration. The 2016 model won't cost as much as a newer model, and will still have all the new features you expect from a high-end car.