Product catalogs help in increasing conversion rates.  It lists essential details about pet products that help buyers make a quick decision. When customers have all data, they can have contextual conversations with salespeople and not waste time on problem discovery and solutions.
No doubt catalog printing is a proven marketing strategy that can yield good results. However, like any marketing campaign, you would know the costs involved. Here is the list of factors that determine printing costs for the catalog of pet products. 
Product Photography Costs
A catalog is incomplete without perfect images.  If you are a good photographer, you can shoot your product images. Commercial catalog printers have a tie-up with professional photographers who can shoot images for your catalog.  You might be charged $25 to $50 per product image.  
Black & White and Color Usage 
Most catalogs are printed in color, and it is one of the critical factors in printing costs. According to printing experts, color prints can be three times costly compared to black and white copies. Remember, even if the catalog has the logo in color and all pet product details are printed in black, it will still be considered a color copy. The number of images on a page will also affect the printing costs.
Binding Type
When calculating catalog printing costs, you need to also consider binding costs. A catalog has several pages which need to be bound together to keep them in one place. Some of the standard binding types used in the catalog are Saddle Stitch, Perfect Binding, Wire-O-binding, and Spiral binding.
The right type of binding depends on the type of catalog and its intended use. A catalog with a saddle stitch can lay flat in an open position, while a catalog with perfect binding does not lay flat in an open position.  
In Spiral Binding and Wire-O-binding, the catalog can lay flat in an open position, and you can flip pages 360 degrees which is not possible in Saddle stitch or perfect binding. 
The rates of binding vary with each catalog printer. However, it is a critical factor in overall catalog making. 
Paper Type 
There are a variety of papers used in brochures and catalog printing. Some of the popular options are 60# Text, 70# Text, 80# Text, 100# Text, 80# Cover, 100# Cover, and Credit Card. 
The 70# Text is slightly thicker than copy paper. It is uncoated (non-glossy) and guaranteed safe for laser printing. The 80# Text has a thickness of a quality magazine page. It is a glossy paper that offers an excellent opaque base of rich color printing.  
On the other hand, the 80# cover paper type, has a baseball card or postcard thickness. It is ideal for heavyweight catalog covers. Its glossy finish makes it suitable for printing high-quality images.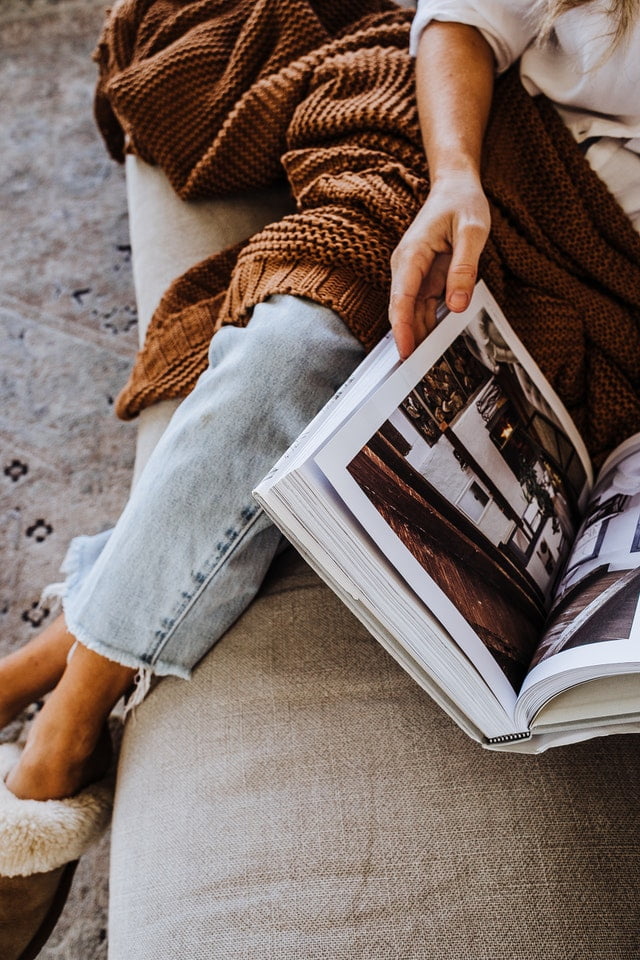 Coating Options
The coating makes the catalog look more beautiful. Commercial catalog printers offer two types of coating options like Gloss and Matte.  The gloss paper has a lustrous, smooth, shiny finish, while the Matte has a low gloss finish. 
The glossy paper is excellent for high-quality color printing. Simultaneously, the Matte has minimal glare allowing customers to read the information well, even in a brightly illuminated pet product store. 
Cover 
To extend the catalog's life and make it look more professional, it needs to have a front and back cover that is slightly thicker than pages inside. The front and back cover can be used for branding purposes and give essential information about your pet product store. 
Size and Quantity 
Product catalogs can be made in various sizes. Some of the popular sizes are 8.5×11, 5.5×8.5, and 6×9.  These are some of the standard sizes offered by most commercial catalog printers, and you can always order a custom-sized product catalog to suit your business needs.
The number of copies is also an essential factor. The minimum order quantity for any catalog size is 100. Depending on your marketing campaign requirements, you can order catalogs in multiples of 100. Commercial catalog printers offer different rates for higher quantity slabs like 500, 1000, 2500, and 10,000.
As mentioned earlier, the order quantity matters. For example, 100 prints of an 8.5×11 size catalog will cost you $238.87, which means the cost of one catalog for pet products is $2.39. If you order 10,000 prints of 8.5×11 size catalog, it will cost around $4,188.83 total. It means the effective price of one catalog comes to $0.42, which is huge savings. 
To sum up, businesses are always looking to trim marketing costs and improve efficiencies. The post lists important factors in catalog printing and helps you determine necessary expenditure and determine whether the printing costs are out of line.