When given the complicated task of planning and designing a website, perhaps the best place to start is to get organized and create your own streamlined workflow. By planning your process ahead of time you can make sure you're using your time efficiently and get your goals accomplished on schedule. Use these top methods to streamline your web design workflow and get your project underway correctly.
Constructive Brainstorming
The adage 'Measure once, cut twice' is perhaps as valid in web design as it is in construction. Don't underestimate the value of beginning your next web design project with a proper constructive brainstorming session. This involves allotting an hour to coming up with general ideas for your site, and mapping them out on paper or digitally.
Begin with the placement of your main content area. Will your site be left- or right-aligned? Choose if you want a top or side menu, and figure out approximately where your logo will sit. This can help for later on, when you have to decide the dimensions and proportions of your logo, menus and images.
Determine Your Website's Technical Needs
During brainstorming, try to predict the immediate and future technical requirements of your website. If you expect the site to have a lot of visitors, or potential for growth, then you'll want to secure a web hosting package capable of such traffic. This is also the time to choose the platform or software you'll use to build your website. Try browsing some themes and templates from different website-building software such as WordPress to get some ideas.
Scalability 
Part of streamlining your web design workflow is to anticipate your site's need for scalability, and use technology accordingly. This should be considered in a literal sense, by ensuring your icons and graphics will be good at the intended resolutions, and in a web-based sense by predicting the size of your potential market. Some software and website services are designed to be scalable, meaning they won't fail to function if you're flooded with visitors, for example from a viral post. Ensure ahead of time that your design elements are scalable to prevent redesign efforts in the future.
Choosing Your Color Scheme in Advance
After figuring out the relative size and location of your main website components, and getting your web hosting configured, it's time to finalize your decisions on any color schemes the site will have. Choose two complementary colors and try to stick with matching colors, or shades of your main colors for all subsequent design elements. This will prevent breaks in unity in your design later on. Try using a suggested color matcher and make note of the HTML color codes that will look good on your site, even if you don't intend to use them right away. This can be helpful if adding elements to your website that weren't thought of in the brainstorming process.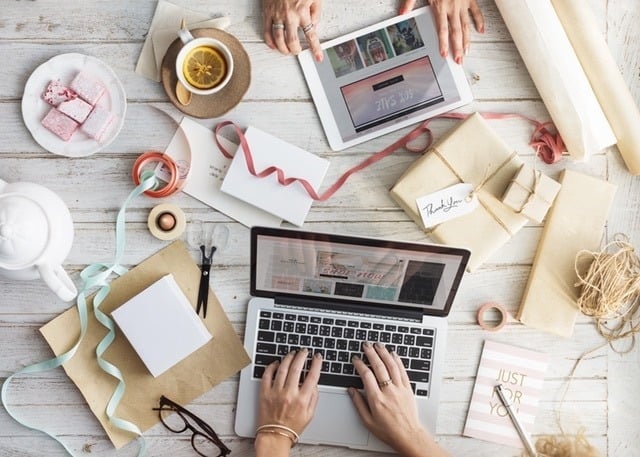 Make Time-Sensitive Goals
Once your web design is thought-out, it's time to create your workflow goals. This should be a written out, step-by-step process that includes time estimates with each step. Give yourself a few minutes break between every hour or so of work to ensure you don't get burnt out working on large projects. Create your workflow with the idea that you'll finish a task before taking a break, so you never have to return to a half-finished step or lose your place.
Make Technology Work for You
With your workflow drawn out, check for any parts of your process that can be automated by the use of software. Look for tasks that get repeatedly performed, and check to see if any applications exist to do all of these at once. An example of this is creating Articles in Joomla based websites. Third party plugins exist that can create a set number of articles in advance using your parameters. Automating tasks like this can shave hours off your workflow process.
Don't Re-Invent the Wheel
Look for design elements that you can incorporate into your site to avoid having to make everything from scratch. An example of this that many web designers use is the Bootstrap kit that you can base your HTML website on. There are also hundreds of open-source templates and themes readily available that may be quicker to customize, compared to making your own template from scratch.
Create the Perfect WorkSpace
List and download all necessary software application before you get started on your site. That way you won't be bogged down with trying to download programs in the middle of your workflow. Such interruptions can easily make you lose focus, and lead to wasted time. Check that your workstation is clean, organized and free of distractions. Consider using inspirational posters, decorations and quotes in your work area to encourage creativity when your eyes take a break from the screen.
Make sure you start your web design project with a brainstorming and planning stage, and try to create an action plan for designing your site in advance. Plan ahead by choosing compatible web hosting, having your color scheme selected, and drawing out the major components of your website in advance. Streamlining your web design workflow can get your project done ahead of schedule and ensure you don't waste time in the process.