Last year, the International Air-conditioning, Heating, Refrigerating Exposition or (AHR Expo) featured new products and trends moving into 2017. These trends are driven by the growing construction industry to which Plumbing is a part of.
Plumbing is a key implementer on green laws and products, so the demand is high to meet this influx. On the other hand, technology spares no one. Indeed, the Internet of Things is here to stay, yes, even in the simplest of trades. Whereas there is innovation on all plumbing facets, plumbers especially tradesmen who specialize in residential plumbing have a hard time growing the business.  But with new strategies, things should pick up and even the playing field. What's more, because of market drivers, more and more plumbing businesses are becoming creative to service new and existing customers.
From technology to customer service, there is a lot to see in the industry.
How can plumbers take advantage of the high demand:
1.Integration of technology in administrative functions. Automation, streamlining, digitizing are just some of the processes we hear businesses do today. Traditional businesses such as plumbing would normally stick to manual processing when it comes to their operations. After all, it is a manual job. But a business is a business, and plumbing can be lucrative when done right. Technology such as a plumbing business software is used to take care of the paper work that are oftentimes neglected by tradesmen. In these types of software, CRM, Supply Chain, Billing and HR are taken into one platform to make things easier for plumbers to track their business.
2.Combine traditional and online advertising (such as google ads). The plumbing business was slow on the uptake in digital marketing, so customers would normally look for plumbers the traditional way—through print adverts. However, realizing that they need to evolve, plumbers take advantage of social media, pay-per-click (PPC), SEO, and websites to move their services closer to customers who prefer online canvassing. This does not mean plumbers should totally remove their businesses from traditional marketing. Plumbers and contractors should instead combine these two marketing tactics to welcome digital users while ensuring not to alienate those who continue to depend on traditional marketing to find services.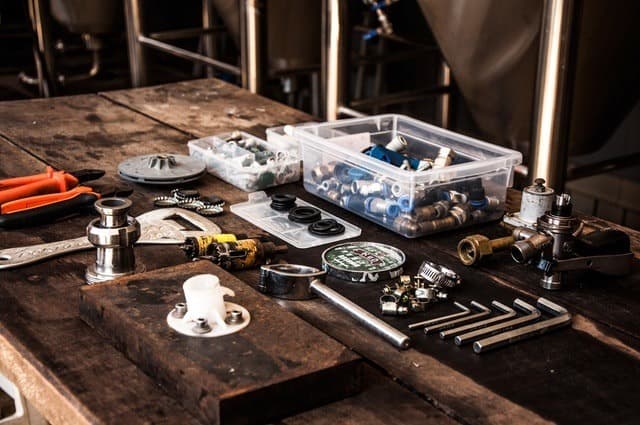 3. Beef up with new equipment. Aging pipes, unplanned pipe lay outing, incorrect installation are some of the problems in building and residential plumbing. Most plumbers will have to deal with old infrastructure and replace with the latest building code. In addition, conventional piping such as mon-intrusive trenchless technologies are some of the things we can expect in the industry. It would do well to be kept updated with the knowledge of the service.
4. "Going green" is now the norm. With the new norm, plumbers and contractors must adhere not just to local building codes but also to customer preferences. Starting 2015 or even earlier, customers have started looking for green products for their plumbing needs. Green plumbing is of a complex nature, mostly needing specialists. However, government mandates and consumer awareness are driving improving of skills set and employment.
Trading Boom
With new strategies in place, it's up to local and traditional traders in the plumbing industries to move forward to sustain their businesses. The age is ripe for growth with new business models, technology, products, and even customers. Market drivers such as green advocacy, social media, millennial lifestyle, customer-centricity, technology and a lot more are paving the way for the evolution of plumbing, be it residential or commercial.
Under these circumstances, it's an exciting time for plumbers. There's a huge responsibility to fill while growing the business. Plumbers must up the ante.