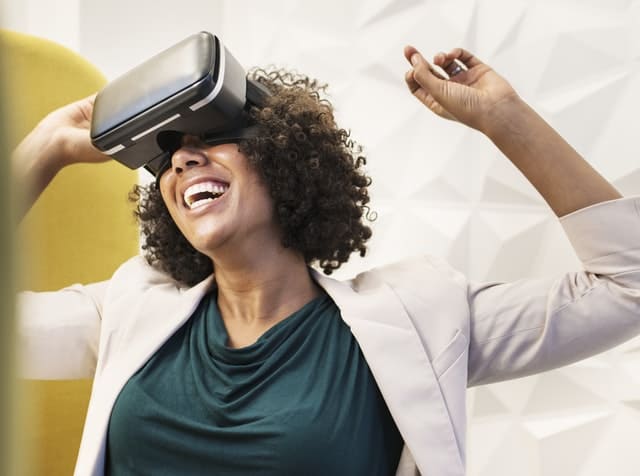 Christmas is just around the corner and VR headsets are leading the way as one of the must-have gifts for 2018. Whether you're buying for yourself or for your loved ones, giving the gift of VR seems like a favourite choice – but what if (like most of the population) you don't know where to start?
With all the big names in the tech industry are weighing in with their own devices, there are more options today than ever before. This VR Christmas gift guide will help you break down your options and find the perfect Christmas present for all the tech lovers in your life.
Types of VR devices
The two main types of VR headsets are stationary and walkable headsets. The stationary options are often the cheapest, with the walkable options being more expensive while offering more accessories.
Some headsets are compatible with mobile devices only. Again, these tend to be the cheapest option, whereas the more expensive options often require a PC or Mac to operate the headset. The cheaper VR gifts tend to be easier to use, whereas the more expensive options are often tailored towards more advanced VR gamers. 
Gifts for beginners – smartphone compatible VR
Cardboard options
There are plenty of Cardboard or plastic devices out there for the complete VR beginner, with the most well-known option being Google Cardboard. Often the cheapest option, cardboard headsets are compatible with most mobile devices making them a great VR gift for beginners this Christmas.
Samsung Gear
The mid-range Samsung Gear is another great option for beginners. More sturdy than it's cardboard counterparts, the Gear works bestwith Samsung branded phones and offers 360-degree game play and videos.
Google Daydream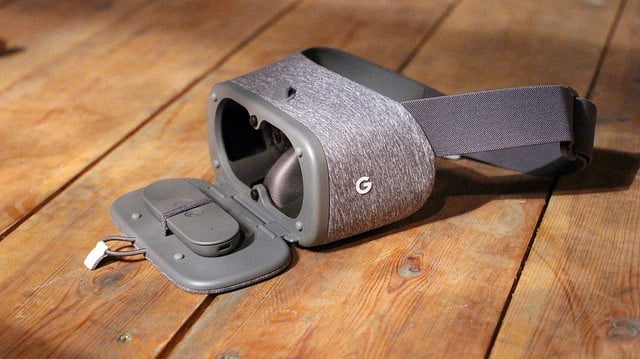 Another mid-range option is the Google Daydream, which is compatible with Google Pixel phones and several other Android devices. Daydream followed Google's Cardboard headset in to the market and is quickly becoming a popular choice for mobile VR fans.
Playstation VR
The PS4 powered player is more costly than the Daydream and Gear, but offers a lot more in terms of usability and games available. The PSVR is one of the most straight forward VR headsets out there and is compatible with any PS4 device, making it the perfect gift for Playstation fans this Christmas.
Gifts for avid-gamers
There are two main players in the high-end category of VR headsets. Both would make a great Christmas gift for more experienced gamers searching for the complete virtual reality experience.
Oculus Rift
Owned by Facebook, the Oculus Rift is one of the best VR devices in the market due to its wide range of compatible apps and games. It can even be controlled using an Xbox One controller.
You'll need a computer to operate this VR headset, and the computer will need to match Oculus Rift's hardwarerequirements. If their computer can handle the power of the OculusRift, it's a must-have Christmas gift for any avid-gamers out there.
HTC Vive
The HTC vive is the leading VR headset and controller combo on the market today, albeit the most expensive. If you can afford to buy your loved one a HTC Vive this Christmas, the purchase is well worth it.
Similarly to the Oculus Rift, you'll need a PC or Mac to power the Vive. The app selection isn't quite as extensive for the Vive, but both offer an extensive choice of games utilising similar technologies. The Vive's biggest selling point is the whole-room VR experience you'll get due toit's built in camera.
VR Accessories for Christmas
If you're looking for a gift to accompany a VR headset this Christmas, there are plenty of accessories out there to choose from. Many headsets support additional controllers or sensors for an enhanced VR experience.
There are also some quality cases out there to completely protect any VR kit.
Some VRcases are tailored towards specific VR models and can offer complete waterproof and dustproof protection – making them a great gift for those who have already found their beloved VR headset.
Whatever your VR choice, you're a generous gift giver! We're sure they'll be very happy with your choice.