Having the right décor for your business premises is essential to its success. That is true for any business that has customers regularly visiting their premises such as a shop. It is even more crucial for businesses in the hospitality sector such as cafes or restaurants where customers need to feel relaxed and comfortable. If you get your business décor right, then you will create a space that people want to spend time in and tell their friends about.
Buying online is wise 
When it comes to buying the various pieces of business décor you need to achieve the above, it really is best to use the internet and buy online in most cases. But why is that? In simple terms, purchasing online is quicker and simpler than having to travel to buy in person. It also gives you access to more choice than shops in your town and therefore many more stylish ways to decorate your business how you want. Usually, you also find much better deals online which is great for your bottom line!
What type of business décor should you be thinking about?
Of course, before you can get online to give your business that wow factor then you need to know what type of thing to consider. Here are a few effective decor tips to consider for your business:
Chalkboards – these are one of the best décor tips for your business! Not only are they inexpensive and easy to install they add a superb amount of personality to your business. They are functional and fabulous at telling customers about your offers or for conveying other important information. Just remember to buy chalk though – you can pick this up in person or buy online to make it more straightforward.
Lighting – for any business this is a key consideration but it is particularly important for a coffee shop or restaurant. Getting your lighting right will help you to set the right mood and make customers feel comfortable enough to come back another time. The trick is to make it not too bright but not too dark either. There are lots of online stores selling good looking and great value lighting to choose from.
Mirrors – another great piece of business décor that can be picked up online is a mirror. These are really good for smaller premises where you need to create an impression of extra space. A mirror will reflect light around the room and make it appear much bigger. Even better, a stylish one will give your business a real air of luxury. 
Furniture – a major consideration for any business that is trying to attract customers or keep staff happy when working is the furniture being used. For offices, you really need to find furniture that keeps staff safe and also provides a level of comfort that encourages productivity. For customer-based businesses, it is more about providing furniture that is comfortable for visitors and clients and fits in with your overall theme. Picking furniture up online is easy, and there are lots of great deals to be had out there. It also saves you having to transport it all back from the shop yourself!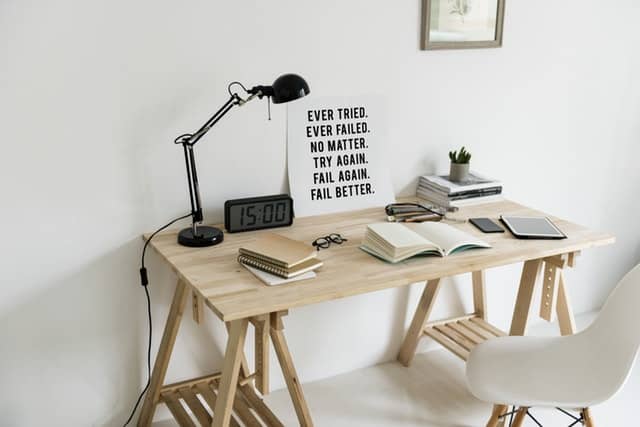 Posters – for any type of business that wants to add some unique personality to its premises, posters are a cool idea. These are very easy to find online and you will have no problem in finding some you like. Naturally, you need to choose ones that fit in with your overall vibe and don't look out of place. Much of modern business is about injecting some individual personality into what you do, and posters are an inexpensive way to do that. 
Unique items – anther great way to inject some unique personality into your individual premises is by displaying unusual items. Hit an online auction site like eBay and see what you can pick up on there! You may, for example, run a cocktail bar and find a 1980's style neon sign for your wall. Or a jazz café may come across an old trumpet that they can pick up to display. Very often, this is a cheap yet innovative way to make your business stand out. 
As you can see, there are many ways you can go online and buy some superb decorations for your business.
Let your imagination run wild
Buying online when it comes to business décor is a wise move. It gives you so much more choice and scope to let your imagination run wild. This will help you not only find the exact décor pieces you need but also make you stand out from the crowd in your business sector. If you need some tips on what business décor to pick up online, this article should give you a great head start.