It's no secret that advances in technology has transformed the modern landscape. Internet technologies tightly intertwined with daily life—admit it, you sleep with your smartphone under your pillow, and you check it the first thing in the morning—so it's hard to remember a time without a computer or a smartphone within arm's reach. But even when mobile technologies are essential to everyday life, sometimes, small businesses are slow to adopt tech trends.
It's not that business owners don't want to incorporate the latest technology into their operations.; small business struggle with having the right enough capital, so an upgrade in technology can be seen as costly and unnecessary expense. The mindset, "if it ain't broke, don't fix it," is prevalent, which can make business owners mistakenly believe that upgrading technology, especially if it's a small business, is not a financial necessity. However, investing in the right technology can yield more productivity and efficiency, and thus, a bigger profit margin. Of all the technologies that small businesses can implement, small businesses should first consider Voice over Internet Protocol, or commonly known as VoIP.
What is VoIP?
You've heard of "cord cutting," a term that describes eliminating cable services and opting for internet-based stream of movies or television shows. VoIP is along those lines—cutting the cord of analog phone lines, and instead, using the Internet connection as a phone line. While the roots of VoIP technology date back to the late 1920s, VoIP technology started hitting the mainstream consumer market in the 2000's. In 2007, MagicJack, with the help of Entrepreneur Don Burns, was among the first VoIP hardware that was readily available to mainstream consumers.
Implementing VoIP in your company could be a minimal expense; it all depends on the broadband connection and the internal network structure you have at the moment. However, VoIP and hosted VoIP services usually cost significantly less than traditional phone services. Upgrading the technology in your small business means not only fewer expenses in the long run, but also an increase in worker productivity—resulting in more profit for your business.
The small step in upgrading your phone technology to VoIP translates into a giant leap for your business. Here are the top ways VoIP technology can transform your small business:
Makes it Possible for Employees to Work Remotely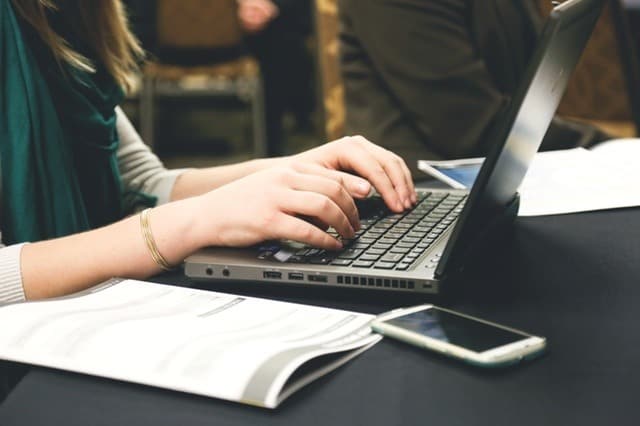 Once thought of as a once-in-a-while occurrence, working remotely or telecommuting is more common these days and it isn't going away anytime soon. An increasing number of employers are starting to allow employees to work from home. As many as 37 percent of workers have reported that they have worked remotely or telecommuted for their job. Sometimes employees work offsite part-time or even for a minimal number of days a month.
VoIP technology makes working remotely easier for employees and their employers. Even if you currently don't have any staff that works offsite, you should set up your operations to scale that type of work arrangement because working remote isn't going away. More than likely, the employee demand to work remotely is going to increase. VoIP systems can be easily set up in remote or offsite, such as an employee's home, and still maintain seamless integration with the onsite system.
Effectively Manage Voicemails
Does this sound familiar? You're working hard at your office all day, and when you're about to head out of the office, you finally notice the blinking red light on your phone. You don't know how long that voicemail was waiting for you to pick up. VoIP technology allows you and your employees to more effectively manage voicemails by transcribing them into emails and sending them to the recipient's inbox. Let's face it—people check their emails more often than voicemails. VoIP technology turns the voicemail into an audio attachment and transcribes the audio of the voicemail into an email. This feature makes it easier to forward voicemails to other colleagues.
Filter Calls With a Professional Touch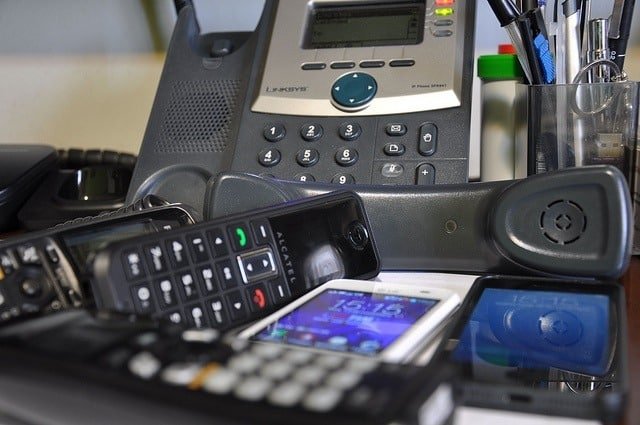 Your phone rings several times a day, and the customers on the other end are asking for everything under the sun: how to reach a specific department, want to know the store hours, get directions to your location, and more. Businesses often relied on a front desk receptionist to handle and forward the various calls. However, this could create a bottleneck. Multiple calls coming in at once could go to voicemail, which could be enough of a reason for a customer to turn to another business.
VoIP technology avoids the bottleneck by providing a routing phone menu. Also called a virtual or auto receptionist, a phone menu allows callers to follow voice prompts to get connected to a specific department or get the information they need, such as store hours, through a pre-recorded message.
Small businesses need to start thinking big, as in top technology trends. A service like VoIP enables small businesses to compete in the modern business landscape and transforms your small business operations into a well-connected machine.
Image Source; Image Source, Image Source, Image Source