After the success of the Raspberry Pi, the company has now introduced a new $35 Credit Card sized computer which features huge improvements over its predecessor and it is called the Raspberry Pi Model B+.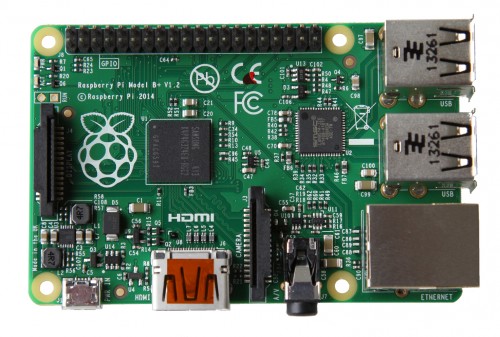 The new device is currently already available and you can purchase it at one of the two certified Raspberry Pi sellers. All though the Raspberry Pi Model B+ still has just 512MB of RAM, it now also has:
40 PIN GPIO (located at the top of the board)
4 USB Ports instead of 2 (located at the right)
New "push push" Micro SD slot (located at the right)
Improvements made to the device are the following:
Neater form factor: The USB and audio jack have been moved from place
Better audio: A new Low-Noise dedicated power supply should improve the audio quality of the device
Low Power Consumption: Between 1W and 0.5W of lower power consumption has been accomplished by replacing linear regulators with switches
Other specs of the device haven't changed much, like mentioned previously it still features just 512MB of RAM, 700 MHz ARM11 processor and a Broadcom Video Core IV graphics. Don't forget to check out the official introduction video fo the device:
Hello, my name is Niels Bosch
and i am the founder of AmongTech. Currently living in the South of Spain. My main interests are web development, playing video games once in a while, Apple, Marketing and SEO. I am currently studying Business administration, Networking & Security and Database management and will be doing so for the next year.