Technology is evolving at a satisfying rate. The Apple watch is living proof of this, a smartphone that you can wear on your wrist! What next?
But the innovation of the Apple Watch doesn't end there, there are several accessories on the market that will help you make the most of it.
Unless you're very brave, or trusting of yourself, your iPhone more than likely has a screen protector on, so why shouldn't your Apple watch? And surely a watch is more likely get bumped or scraped than your phone, so why not buy the Zagg Invisible Shield? Like a normal screen protector, it is a thin yet durable layer for the top of your watch that is sure to keep it protected and in new condition. At £14,99, The shield is far from expensive and comes with a lifetime warranty. Remarkably, the tiny but mighty shield can even 'self-heal' from minor cuts and scratches, ensuring the watch face always has that new look.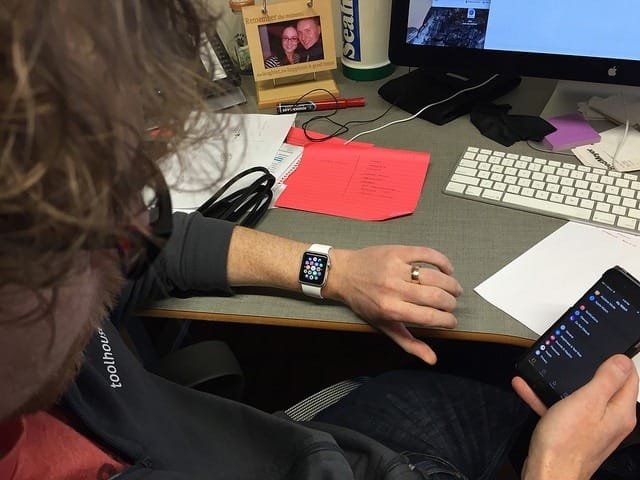 If you don't feel comfortable with just a screen cover protecting your Apple watch, why not get a little more serious? The Spigen Slim Armour provides the device with a full rugged case to sit inside. The casing ensures that your device is safe from any drops, knocks and scratches. The case is designed so all of the watch's ports and buttons are free, hence the case is certainly wearable. Two screen protectors are also provided with the case which comes in white or black and is available for just £19.99.
But what about when you're not wearing the watch? You still want to keep it safe right? Well thanks to Studio Proper you can keep your watch safe and charge it simultaneously. The WatchKeeper not only has a protective leather finish but also a steel unibody core which ensures that your watch is safe from harm always. The container comes in black or tan, and whilst you're wearing the watch, the container keeps the cable and charger tidy. You can get yours for $59.95.
If you're more into your Apple products and wish to use your phone and Mac at the same time as charging your watch then look no further than the MiTagg NuDock. The dock comes with an iPhone charging port and a lamp, as well as including a portable battery. The solid anodised aluminium material with a strong polycarbonate finish, allow for a soft-touch rubber coating. Its plush design will make the dullest of desk set-ups look sleek. The only downside is that it comes in a bit pricey at $179, though it's definite value for money.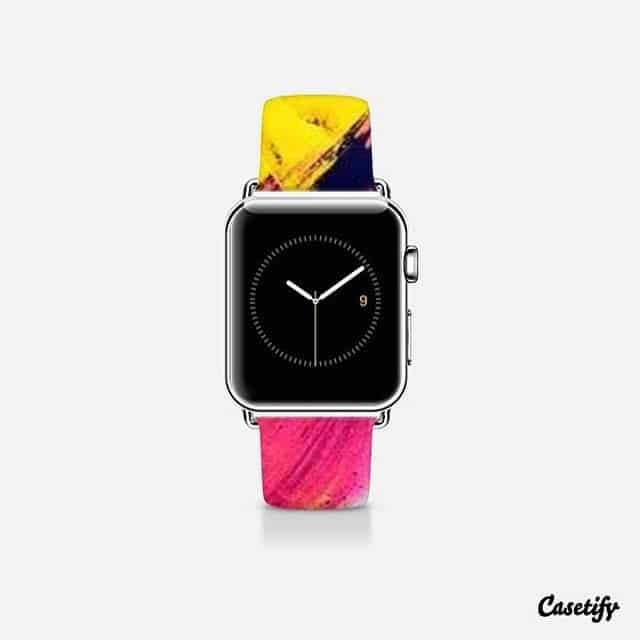 If you're not a fan of the solid colours that Apple offer for the Watch's strap then you can design your own at Casetify for just £43.73. You can chose from a range of layouts and patterns, with the site's many suggested designs. However, if you're after something a bit more unique and personal, then you can chose a photo from Facebook, Instagram or your phone or computer and create your strap with that design. Once you've chose your design and you're happy with, chose from the 38mm or 42mm sizing and take advantage of the free shipping!