The accessibility and design of your company website play a large role in how your potential customers will perceive your business as a whole. With so many different factors playing a role in the performance of your site overall, making sure that your website is of interest to your visitors can sometimes be a difficult task. In the article below, In Front Digital, an SEO agency in Birmingham will aim to discuss what your business can do the grab the attention of your website visitors, improving your business performance overall.
Faster Loading Times
While the design of your company site is vital for encouraging customer engagement, even the best website design is meaningless if your visitors are navigating away from your site before it's even fully loaded. If your business website has a slower loading time, this will negatively impact the experience that your site visitors have with your company, increasing the chances that they go elsewhere for the products and services that they're looking for. It's highly important that your website provides your customers with a great user experience, helping to keep your business ahead of its competitors.
Quality Landing Pages
When writing the on-page copy for your website landing pages, it is important that you consider the contents of any ad text, such as meta descriptions, that may have led visitors to click onto your site in the first place. Visitors being directed toward your company website from these sources are likely looking for more information on the products or services that your ad text mentions, so it's vital that all relevant information is provided within your landing page copy to answer any questions that your potential customers may have.
To make sure that you are supplying your website visitors with all of the information that they need regarding your company and the services that they provide, businesses should first and foremost review the ad text of all sources leading users toward site landing pages, making sure you successfully cover all bases.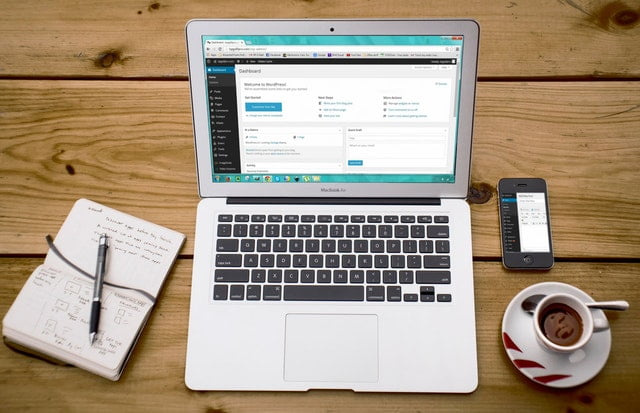 Clear Navigation
No matter how great the contents of your landing pages are, this is meaningless if you don't provide your site visitors with a way to easily find their way around your site. Ensuring that your site landing pages are optimised with clear navigation features, as well as call-to-actions that encourage conversions, is a great way to guarantee that any first-time users are able to locate any information that they may be looking for; such as the contact page.
Great landing page navigation should include:
Product details & specifications

Reviews & Frequently asked questions

Other relevant products or services

Information on how to get in touch

Any other relevant links
Overall there are a number of ways in which your business can work to improve the design of your company website and make it more intriguing to customers, but great landing page design and a good site loading time are vital factors that can play a huge role in how your site performs on a whole.