The market is saturated with products and software, all vying for your attention as value-adding business resources. But which ones are right for your business? Here's our guide to eight tech innovations that will give you the competitive edge, saving you time, money and headaches.
Sharing ideas
Video conferencing is cheaper than ever for small businesses, but many are left juggling different apps, fumbling for cables or being let down by bad connections. If you use video calling and collaborative working platforms often, next time you upgrade your PC its worth going for an HP Collaborative model.
For around £450 you can pick up a small desktop model such as the HP EliteDesk 800, which comes with Intel Unite technology for secure wireless screen sharing. It also has HP Chromebox for meetings built in, and is compatible with Microsoft Skype for Business, as well as Google Apps and Hangouts.
Global transactions and marketplace for free
For businesses that need to control their transactions or payroll globally, there's a new tool from Western Union that mitigates cash flow and FX exposure. Best of all, WU® EDGE is free, so you can make real time payments to your trading partners anywhere in the world at no extra cost.
More than just a system for sending or paying invoices, users can check the live status of international transactions (available in 130+ currencies) as well as showcasing their profile on the platform's global marketplace.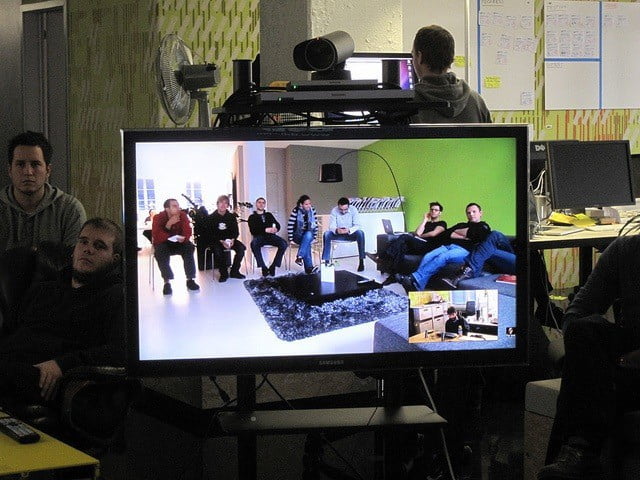 The best kind of buffering
Although Hootsuite is the big name in social media management, there's a rival tool that many small businesses are turning to – and it's called Buffer. What some see as a downside of Buffer is the fact that you can't view content from your connections, however it could be argued that this system is far less distracting.
Be smart with your energy
Knowing exactly how much energy your business is using in pounds and pence enables you to be more efficient in the areas that are costing the most. Not only do smart meters give you this information in near real-time, they also send energy readings directly to your supplier – meaning no more estimated bills.
It's an end to overpayments and means that any extra savings can be invested into other aspects of your business. Additionally, energy suppliers are able to respond quicker if you have a power cut, preventing costly delays.
Manage your customer life-cycle
Juggling customer relations with inventory and sales functions isn't easy, and it gets more challenging as your business grows. However, there are several CRM and inventory management tools that can help. For smaller businesses, Insightly is an intuitive, easy-to-use CRM tool. For customisable functions and the ability to organise larger sales teams, go for something like Zoho, which also offers territory management.
The cloud storming ahead
SurePayroll recently found that 85% of small businesses relied on a cloud storage provider – an alternative to purchasing hard drives for each computer. The old faithful among an increasing number of options, Dropbox continues to add to its functionality with features that let users sign PDFs, as well as enjoy some nifty iOS-specific tricks like sharing files in iMessage.
Control food waste the smart way
This one's a bit of a curveball, as the smart fridge was first introduced to help families cut their waste. If you order a lot of food and drink for your staff or hospitality however, it can help small businesses to cut their grocery bills, too.
Your Wi-Fi connected fridge can check the contents through built-in cameras and send information to your smartphone app, even zooming in to check use-by dates. Coming in at around £4,500, Samsung's Family Hub fridge has a built-in Amazon AI Assistant to let you make notes on what to order and even play music.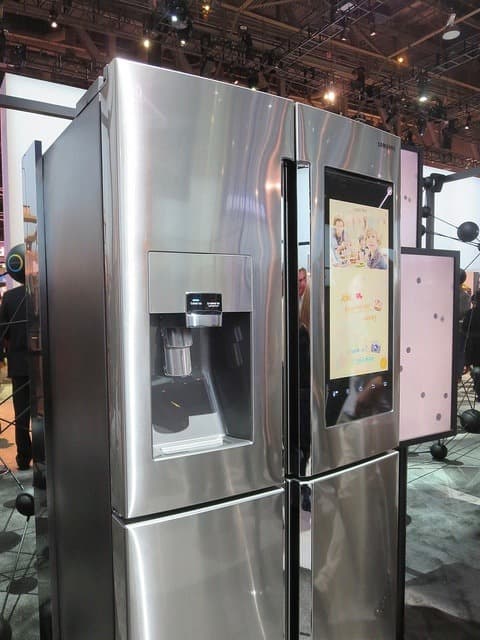 Automated advertising for CTR or ROI
Your marketing team will thank you for investing in software that automates online advertising, not least because it takes the hassle out of building and managing multi-platform campaigns. Sites like AdEspresso use ad-performance based algorithms to automatically bid more high performing ads. Software using monetary algorithms based on ROI is still a relatively new field, but in the future this looks set to be a growing trend.
Hopefully we've taken some of the hard work out of deciding what tech is right for your business. Which of the options on our list will be your next tech asset? Will it be a tried and tested tool that just keeps evolving, or a newer option that provides exactly what your business needs?