Join the AmongTech newsletter
After confirming you will redirected to the newsletter info page
Ubuntu Edge The Next-Generation Smartphone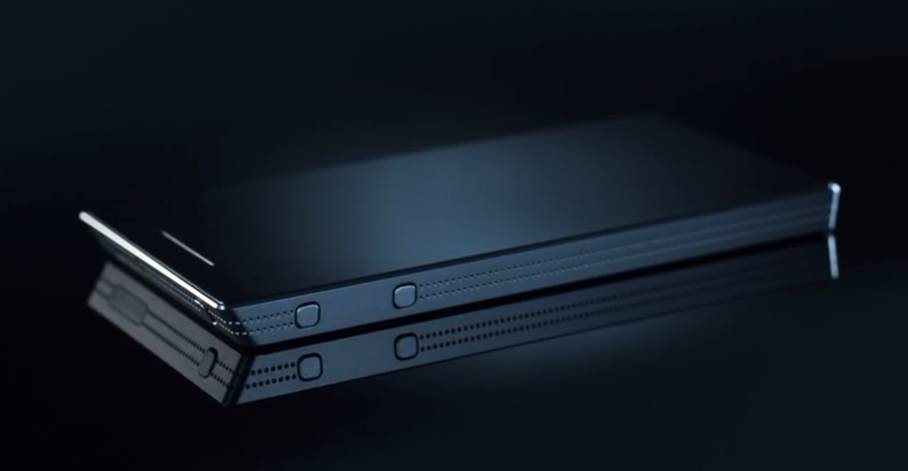 It is only once in a while, that we get something new hitting the Smartphone market that is not an design that is not an innovation of the previous phone such as the the iPhone or the latest HTC's. But today, the developers of Ubuntu have just started a huge-scale crowd funding project on IndieGogo to fund their first ever endeavor into the smartphone market with their new and first phone; the Ubuntu Edge.
What is the Ubuntu Edge?
Well, in the Ubuntu team's own words:
"This beautifully crafted smartphone is a proving ground for the most advanced mobile technologies on the horizon, a showpiece for true mobile innovation. And at the heart of it all is convergence: connect to any monitor and this Ubuntu phone transforms into an Ubuntu PC, with a fully integrated desktop OS and shared access to all files. We're fascinated by converged computing, the idea that the smartphone in your pocket can also be the brain of the PC on your desk. We've shaped Ubuntu so you can transition seamlessly between the two environments. Now all that's needed is a phone that's designed from the ground up to be a PC as well. The Ubuntu Edge is our very own superphone, a catalyst to drive the next generation of personal computing"
How does this change the Smartphone market?
The Ubuntu Edge, in my own view is a massive game-changer. First of all, the sleek design of the "Edge" may give it a huge boost in sales as many people these days don't care about the phone's specs but on how it looks. The design of the "Edge" may look similar to Samsung/HTC phones but it is the smaller details which for me make it look better than most mobile phones. The metal the Ubuntu team used to make it gives it a more, well frankly, a more realistic and futuristic look like the latest HTC One achieved. But who can forget those moments you drop your phone onto the floor and the glass smashes leave your phone virtually useless? With Ubuntu Edge, this will be a thing of the past as they will be using pure sapphire crystal as the screen which is reportedly so strong that it seems only pure diamonds can cut through it. If this is true, then the production  line is going to have a hard time with cutting the screens to the correct specifications.
Adding onto this, the software the phone will be using is more powerful than the computer I am using to write this. This phone will possess four gigabytes of RAM, and will apparently have the fastest available multi-core processer to boot. Well, all of this stuff is slight rubbish if you have no storage space and guess what? The Ubuntu Edge has 128 gigabytes of storage space so it seems you will not need a Micro SD card for some while. All of this leads up too the grand announcement that it will not be running a mobile operating system; it will be running a full desktop computer operating system. But, I have not explained the point. The reason this will change the smartphone market is to keep up with the Ubuntu Edge, Samsung and Apple will now have to up their game massively to not be undermined by the Ubuntu Edge. And the specs might have to also rival the Ubuntu Edge's which means we all must prepare ourselves for PC styled specs on our new phones.
The "Official" Specs:
Now, I could find no way to describe this so I took this straight from their IndieGogo page.
Dual boot Ubuntu mobile OS and Android
Fully integrated Ubuntu desktop PC when docked
Fastest multi-core CPU, 4GB RAM, 128GB storage
4.5in 1,280 x 720 HD sapphire crystal display
8mp low-light rear camera, 2mp front camera
Dual-LTE, dual-band 802.11n Wi-Fi, Bluetooth 4, NFC
GPS, accelerometer, gyro, proximity sensor, compass, barometer
Stereo speakers with HD audio, dual-mic recording, Active Noise Cancellation
MHL connector, 3.5mm jack
Silicon-anode Li-Ion battery
64 x 9 x 124mm
Specifications are subject to change.
When will it be released?
If the crowd funding project achieves the amount of money it needs ($32 million dollars), the phone will be commercially sold on May 2014, but this might be subject to change depending on the support and the amount of phones needed to ship out.
Source: TheVerge
If you enjoyed this post, please consider leaving a comment and share your opinion,
subscribing to our RSS feed
or Subscribe to our
Weekly newsletter
to receive a weekly email with this week's most important news updates, delivered right to your Mail Box.
---
As my name states, I am Tariq Wahid. I am aspiring to become an Aerospace Engineer but I am currently working with gaming indie team; Enraged Entertainment. They are working on a Sci-Fi FPS named Liberico. I am also a Story-Writer and have written several short stories but these were only for my CV.
Read More
Tags: