Mastering Windows 10 Backup and Restore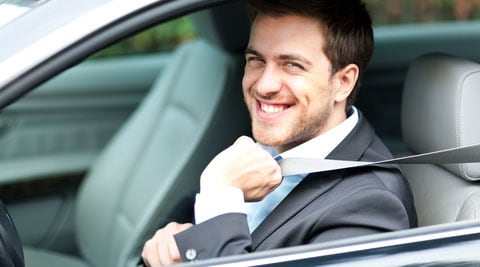 This may sound a little odd coming from a tech writer, but I'm not exactly great at handling change. Case in point: having used Windows 7 for years, I'm not yet too comfortable with the Windows 10 interface. And while it appears quite stable, I admit that I have my worries of what could happen should the new system go whackadoo. (That's a technical term!)
While hopefully I will never have need of them, backup and restoration tools for Windows 10 should at least allow me to breathe easier. My go-to for such utilities would be the tried-and-tested products from EaseUS. And the best part is, I can avail of their free software to handle my Windows 10 backup and restore needs.
If like me, you have recently installed Windows 10 on your machine, I advise you to run a one-click system backup program like EaseUS Todo Backup right away. One of the great features of Todo Backup is being able to perform incremental backups as well, later on. This allows you to back up only the files that have changed, instead of everything on the drive each time.
Sometimes you need to do more than simply back up a drive. Sometimes you'll want to make an exact copy of that drive and all of its files. Especially when you are planning to replace an old hard disk with a new one. Good news, EaseUS has a Windows 10 clone disk tool that will do the job.
You may be thinking, what if I'm on the road and need to restore files, but I don't have my backup drive with me? That's the sign of a savvy person who's always thinking ahead! It also means that you should consider a backup to cloud service. That will allow you to access your backup files as needed from almost anywhere.
If you enjoyed this post, please consider leaving a comment and share your opinion,
subscribing to our RSS feed
or Subscribe to our
Weekly newsletter
to receive a weekly email with this week's most important news updates, delivered right to your Mail Box.
---
Hello, my name is
Niels Bosch
and i am the founder of AmongTech. Currently living in the South of Spain. My main interests are web development, playing video games once in a while, Apple, Marketing and SEO. I am currently studying Business administration, Ne
Read More
Tags: