Join the AmongTech newsletter
After confirming you will redirected to the newsletter info page
Facebook to start using new Mobile game ads
Facebook is testing to start integrating ads into your notification center. The notifications will be mainly game suggestions based on games your friends play and other games related to the games you have played your self. This new ad type was spotted by Twitter founding engineer Britt Selvitelle.
We're always testing new channels to promote games," a Facebook spokesperson told AllThingsD. "This is part of a small mobile distribution test we're running for game developers."
This new ad should be very interesting for Facebook developers but not so much for the users or the user experience, Facebook has been implementing lots of new ways to promote content on their site but is that really what the users want?
As of now they are just testing this ad format and we don't know if Facebook will actually implement it or when this might be implemented.
Take a look at the ad type spotted by Britt Selvitelle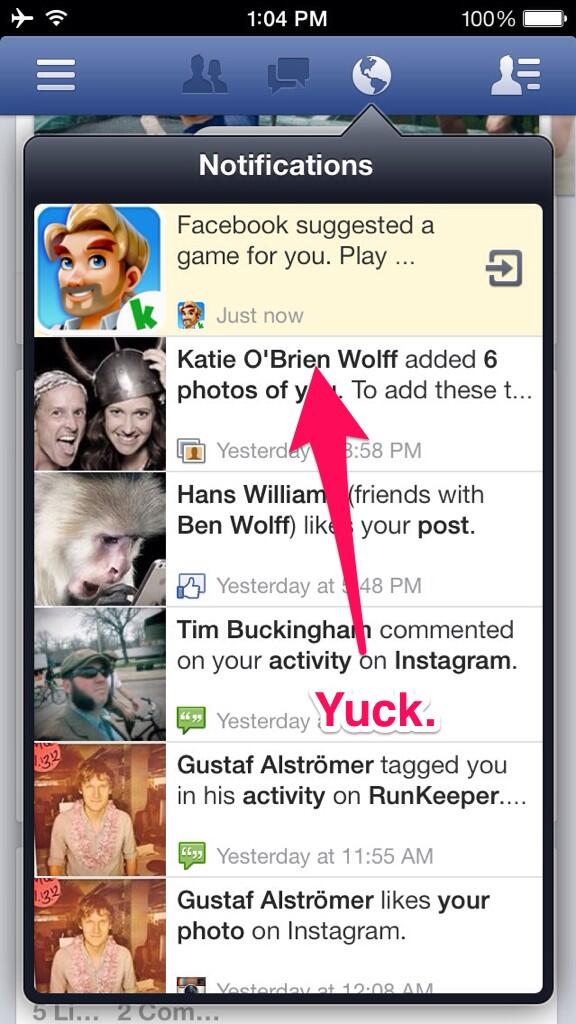 If you enjoyed this post, please consider leaving a comment and share your opinion,
subscribing to our RSS feed
or Subscribe to our
Weekly newsletter
to receive a weekly email with this week's most important news updates, delivered right to your Mail Box.
---
Hello, my name is
Niels Bosch
and i am the founder of AmongTech. Currently living in the South of Spain. My main interests are web development, playing video games once in a while, Apple, Marketing and SEO. I am currently studying Business administration, Ne
Read More
Tags: